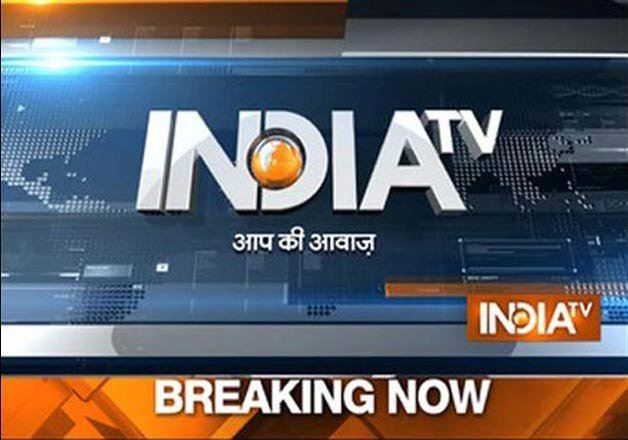 National News-
President Pranab Mukherjee calls for discussion, not disruption of Parliament
President Pranab Mukherjee today said that Parliament reflects the supreme will of the people and democratic temper calls for debate and discussion, and not disruption or obstruction. He said the government will constantly strive for smooth and constructive conduct of Parliamentary business. Read More
JNU row: Surrender before Police, HC tells Umar Khalid and Anirban
The Delhi High Court today asked two Jawaharlal Nehru University students charged with sedition over anti-India slogans to submit before it where and how they want to surrender.  The court also said that there was no stay on arrest of the students. Read More
Rohith Vemula march: Rahul Gandhi, Arvind Kejriwal join protest, target PM Modi
Congress Vice President Rahul Gandhi and Delhi Chief Minister Arvind Kejriwal today lent their participation to a protest march organised by the family and friends of Dalit scholar Rohith Vemula, who committed suicide in the university campus in Hyderabad. Read More
Jat stir: Haryana CM Manohar Lal Khattar heckled in Rohtak
Haryana Chief Minister Manohar Lal Khattar was heckled by angry crowd today when he visited Rohtak, the epicentre of Jat agitation, even as he assured that strict action would be taken against who caused damage to public and private property. Read More
Budget session: Will our MPs listen to President and allow Parliament to function smoothly?
The Budget Session of Parliament has been set in motion with the President Pranab Mukherjee addressing the join sitting of the two houses today. Read More
International News-
US slams China for comparing South China sea with Hawaii
The US has strongly refuted the Chinese claim that what it is doing in the disputed South China Sea is akin to the US's deploying of defence facilities in Hawaii, saying no other country has a claim on Hawaii. Read More
An end to war in sight? Syria accepts ceasefire terms of Russia,US
The Syrian government said on Tuesday it accepted a halt to "combat operations" that does not include the Islamic State group, the al Qaeda-linked Nusra Front, or groups connected to it, in line with a US-Russian plan. It said it would coordinate with Russia to decide which groups and areas would be included in the "cessation of hostilities" plan which is due to take effect on Saturday according to the US-Russian plan.
Business News-
Rail Budget to unveil massive plan with Rs 1.25 lakh crore increased outlay
With a focus on massive capacity creation in the rail sector, Union Railway Minister Suresh Prabhu will present the Railway Budget on February 25 with an increased outlay of about Rs 1.25 lakh crore. Read More
Delaying investment projects may hamper Make in India: Assocham
Expressing concern over the delay in implementation of projects related to investments, Assocham said it could adversely impact the 'Make in India' programme launched by Prime Minister Narendra Modi. Read More
MWC 2016: 10 highlights of Mark Zuckerberg's speech
Facebook CEO Mark Zuckerberg made a surprise visit at Mobile World Congress on Monday. The 32 year old entrepreneur talked on multiple topics starting from his newborn daughter to his plans for virtual reality. But he mostly discussed wireless connectivity and his plans to continue rolling out programs aimed at delivering affordable Internet access in every part of the world. Read More
Entertainment News-
Court acquits Dilip Kumar in 18 year old case
A Mumbai court on Tuesday acquitted veteran Bollywood actor Dilip Kumar from alleged involvement in an 18-year-old cheque bouncing case. Read More
Changed times: Sanjay Dutt earned only 50 paise per day in Yerwada Jail
Actor Sanjay Dutt who is serving his jail term in Yerwada Jail, Pune will walk as a free man on Thursday. During his 28 months tenure in the jail this Bollywood celebrity has earned Rs 440 by making paper bags, suggested reports. Read More
Sports News-
Asia Cup a whole package before World T20: Virat Kohli
Indian batting mainstay Virat Kohli today said the Asia Cup starting here tomorrow is a perfect platform to assess the team's strengths, weaknesses and its current standing on the global stage ahead of the big-ticket World Twenty20 next month. Read More
Dhoni's fitness a concern as India take on Bangladesh
India enter the final phase of their preparations for next month's World Twenty20 with the Asia Cup starting tomorrow but a cloud of uncertainty over skipper Mahendra Singh Dhoni's availability threatens to disturb the side's momentum going into the tournament-opener against Bangladesh here. Read More