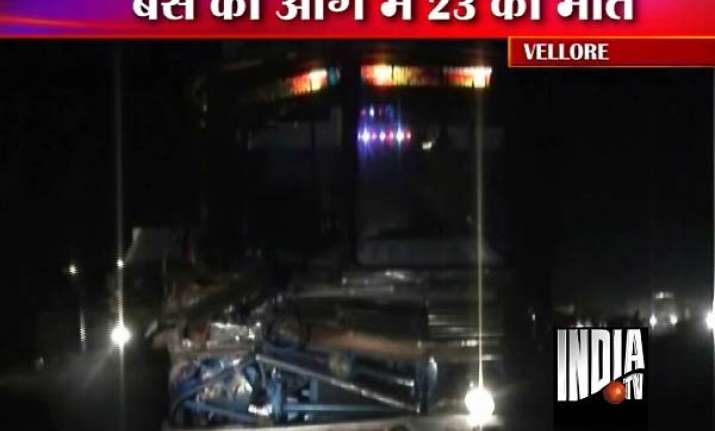 Vellore, Tamil Nadu,  Jun 8 : At least 23 passengers of a Pollachi-bound private bus from Chennai were burnt to death when the bus caught fire after it overturned at Avalur, near Kaveripakkam, on the Chennai-Bangalore national highway late on Tuesday night.

According to police, the bus hit a culvert at a place, around  40 km from Vellore,  when it tried to avert stationary vehicles. One survivor was admitted to the government hospital here.

Police sources said the bus driver, Nagarajan of Dasanayackanpatti of Salem district, escaped as he jumped out of the cabin.

He later surrendered at a nearby police station.

Kancheepuram Superintendent of Police S. Manoharan, who visited the site of the accident, said efforts were on to retrieve the bodies, which were charred beyond recognition. The vehicle was completely gutted.