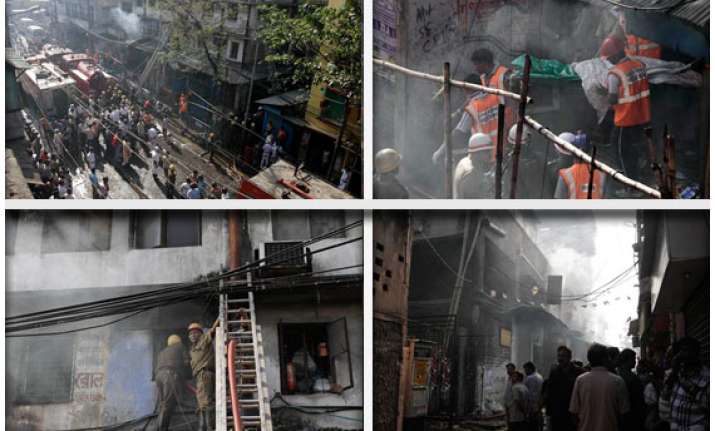 Kolkata, Feb 27: At least 19 people were killed here Wednesday when a fire engulfed a multi-storey market complex. West Bengal Chief Minister Mamata Banerjee hinted at sabotage as a possible cause.
A dozen people were also critically injured in the fire that broke out at about 4 a.m. in Sealdah in central Kolkata when many victims were asleep.
Even as 26 fire tenders battled the leaping flames and firemen scrambled to rescue people, many were feared trapped inside the market that houses shops and paper godowns.
Fire Services Minister Javed Khan said the complex was illegally built during the erstwhile Left Front regime and that most entry and exit gates were locked, trapping people.