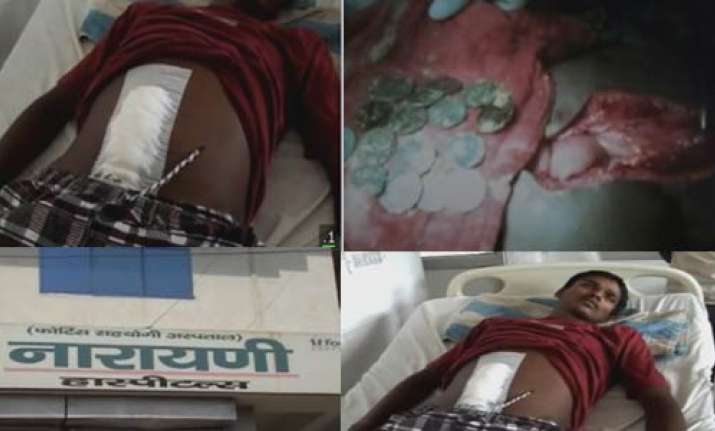 Aligarh, Apr 17:  Doctors at the Narayani Hospital here were surprised to find 17 coins inside the stomach of a 20-year-old youth Avinash from Jalesar near Etah in Uttar Pradesh, reports India TV correspondent Pradeep Saraswat.
 
Avinash had been stealing coins from his friends for the last six years, doctors said. His secret was out when he suffered stomach disorder ten days ago  and was asked to undergo  an ultrasound test.
 
Seventeen coins of Re 1, Rs 2, 50 paise, 20 paise and 10 paise were extracted from his stomach by the surgeons.
 
Says Dr Sanjeev Garg of Narayani Hospital: "Because of the coins lying in his stomach his intestines had got infected. We are giving him treatment for this and he is now improving".
 
Avinash told India TV that he had this habit of stealing coins from his friends while playing 'kancha'(glass balls) with them. Gradually he got addicted to such thefts, he said.