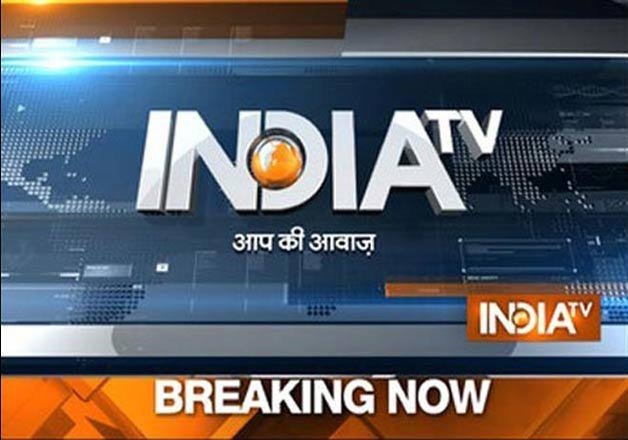 National News-
Bad loans: SC directs RBI to furnish names of biggest bank loan defaulters
The Supreme Court (SC) today gave India's central bank six weeks' time to submit before it details of all companies that have either defaulted on bank loans of over Rs 500 crore or whose loans have been restructured under corporate debt restructuring schemes.Read More
Incorrect to convert nationalism into device for creating fear: Full text of Kejriwal's letter to PM Modi
Delhi Chief Minister Arvind Kejriwal today wrote to Prime Minister Narendra Modi, expressing his concern over the recent happenings at the Jawaharlal Nehru University. Read More
Impressive show by NDA in Assembly bypolls in five states
The Bharatiya Janata Party (BJP) and its allies today won the Assembly bypolls in Karnataka, Maharashtra and Punjab. In the remaining two states, Bihar and Madhya Pradesh, trends indicate that the saffron party candidates are ahead of their rivals. Read More
Setback for AAP govt as HC restores management quota in nursery admissions
In a setback for Delhi chief minister Arvind Kejriwal and the Aam Aadmi Party government in Delhi, the Delhi High Court today restored management quota in nursery admissions in private unaided schools. Read More
Vodafone faces asset seizure in India over non-payment of Rs 14,200 cr tax bill
India has told the country's second largest mobile carrier Vodafone Group Plc that it may have to seize the company's India assets, if it fails to fulfil a tax demand of Rs 14,200 crore. Read More
International News-
Indian hue and cry over F-16 sale to Pakistan unfortunate: Sartaz Aziz
Pakistan Prime Minister Nawaz Sharif's Adviser on Foreign Affairs Sartaj Aziz has expressed regret on  India's objection to sale of eight F-16 Block-52 aircraft to Pakistan. Read More
Heart breaking! Starved Nigerian toddler saved by a Young Charity worker
Heart-breaking images of a two year old starving Nigerian toddler being given water by a Danish aid worker is doing rounds on social media. Read More
Business News-
Provident fund rate revised to 8.80%
The Central Board of Trustees of Employees' Provident Fund Organisation (EPFO) on Tuesday recommended an interest rate of 8.80 per cent for 2015-16 on its retirement funds of employees, said a member. "The interest rate recommended is 8.80 percent while the employee representatives at the meeting wanted at least 8.95 percent," Prabhakar J Banasure, a board member and secretary, Bharatiya Mazdoor Sangh (BMS), said. The board meeting held in Chennai was chaired by Union labour minister Bandaru Dattatreya.
Xiaomi Mi Week: Redmi Note Prime available at Rs 7,999, Mi 4 and Mi 4i prices also slashed
As Xiaomi India celebrates Mi Week and the company has announced exciting offers on its smartphones. The offers will be valid starting today till February 19. The Redmi Note Prime will be available at a discounted price of Rs 7,999, down from its launch price, which was Rs 8,499. It is Xiaomi's second Made in India smartphone after Redmi 2 Prime. Read More
Entertainment News-
Drunk Salman had asked Katrina to stay away from Ranbir, years ago?
Actress Katrina Kaif's split with boyfriend Ranbir Kapoor has been the one topic which makes it to the tabloids almost everyday. The tinsel town is obsessed with this break-up, especially when the two looked so perfect for each other. Well, perfect might be an overrated term. Read More
Is Arbaaz Khan hinting of his troubled married life with Malaika?
It's been a while that reports of rift in Arbaaz-Malaika's married life is doing the rounds. Although, the reason for these disputes is still beneath the wraps, but it is speculated that is it because of Malaika's extra-marital affair that is creating troubles in their paradise. Read More
47 years ago: When Amitabh Bachchan gave his first film audition (See Pics)
Megastar Amitabh Bachchan says it has been 47 years since he gave his first film audition for Khwaja Ahmad Abbas directorial "Saat Hindustani", his debut movie. Read More
Sports News-
JNU row: If Afzal was a martyr, who is Hanumanthappa, asks Yogeshwar Dutt
Olympic medalist and star wrestler Yogeshwar Dutt has asked what kind of freedom of speech this is where people are disrespecting mother India. Read More
SAG: Perfect 10 for boxers as Mary, Sarita strike gold
MC Mary Kom and Pooja Rani knocked out their respective opponents while L Sarita Devi survived a scare as India grabbed all the three gold medals on offer in women's boxing for an overall clean-sweep of top honours in the 12th South Asian Games.