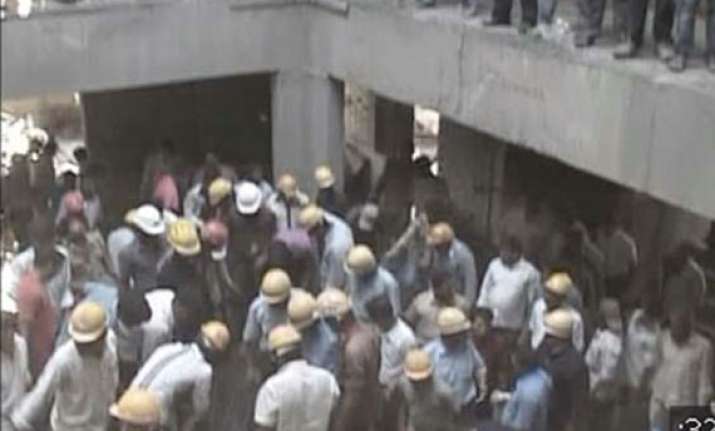 Pune, Dec 19: Thirteen labourers were killed and several others trapped when a slab of an upcoming college building collapsed in a village here Tuesday, police said.
The incident took place in Lonikand village, around 30 km from Pune city, where a new building of an ayurvedic medical college was being constructed.
"Many labourers were working on the fourth floor of the building when a slab gave way. We had initially pulled out bodies of four labourers. The toll has gone up to 13 now," a police official told IANS.
"Rescue operations are still underway and we are checking if there are more people trapped under the debris. However, most of them have been pulled out. One other labourer under treatment is in critical condition," he added.
However, the identities of those killed have not been ascertained yet.