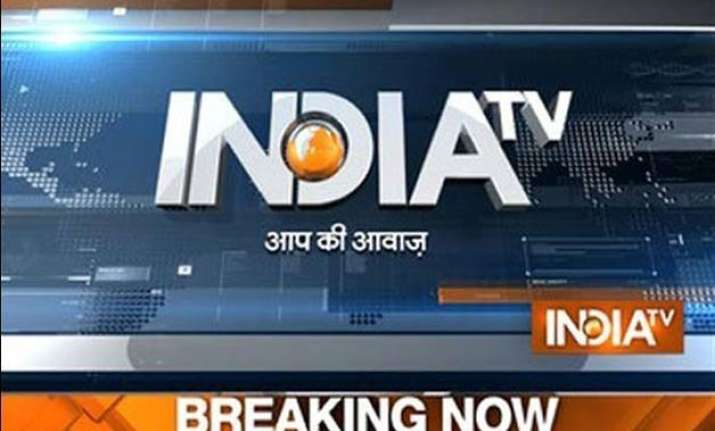 National News
Snapdeal executive still concealing several things, say police sources
The case of the alleged kidnapping and susequent return of 25-year-old Snapdeal executive has gripped the nation. However, there could be more than what meets the eye, say sources. Read More
Afzal Guru event row: Police arrest JNU Students Union president Kanhaiya on sedition charges
The Delhi Police today arrested Jawaharlal Nehru University (JNU) Students Union president Kanhaiya Kumar in connection with an event related to Afzal Guru in the campus. Read More
Headley bought sacred threads from Siddhivinayak temple for 26/11 attackers
Continuing his deposition via videoconference before Special TADA Court Judge GA Sanap, Pakistani-American terrorist David Headley said that Pakistani spy agency ISI eyed staff of the sensitive Bhabha Atomic Research Centre (BARC) to procure 'classified information' from them. Read More
Gold retakes Rs 29,000 barrier on unabated buying frenzy
Gold prices continued to enjoy a strong resurgence for the second straight day and reclaimed the significant Rs 29,000 landmark - its highest level in 20-month - on the back of surging demand.
National Herald case: SC expunges Delhi HC remarks; exempts Sonia, Rahul from appearance
The Supreme Court today expunged some objectionable remarks of Delhi High Court in connection with the National Herald case involving Congress president Sonia Gandhi and vice-president Rahul Gandhi. Read More
International News
Committed to aid Pakistan despite terrorism charge: US
Even as a top US lawmaker threatened to block proposed sale of F-16 fighter jets to Pakistan over its alleged support for terrorist groups, the US said it was committed to deliver security assistance to its key ally. Read More
Major powers agree on Syria ceasefire plan
Major powers agreed on Friday to a cessation of hostilities in Syria set to begin in a week and to provide rapid humanitarian access to besieged Syrian towns, but failed to secure a complete ceasefire or an end to Russian bombing. Read More
Pakistan arrests 97 al-Qaeda and other militants; foils jailbreak plan
Pakistan army on Friday said nearly 100 hardcore militants have been arrested, who were involved in several major terror attacks and planning to free top al-Qaeda leader Ahmed Omer Saeed Sheikh, who was allegedly involved in the 9/11 terror attacks in the US. Read More
Earthquake Of 6.5 Magnitude Strikes Indonesia: US Geological Survey
A strong earthquake rocked parts of Indonesia's main island of Java on Friday, causing panic, but there were no immediate reports of injuries or damages. Indonesia's Meteorology and Geophysics Agency said the quake, with a preliminary magnitude of 6.6, had no potential to trigger a tsunami. Read More
Business News
Sensex logs biggest weekly fall in over six years
After a bloodbath on Thursday, the BSE Sensex managed to end 34 points higher at 22,986.12 on Friday, but recorded its biggest weekly fall in more than six years as fears of a global slowdown and muted quarterly numbers of blue-chips, especially banks, hammered stocks during the week.
Rising Food Prices Drive Retail Inflation to 17-Month High
India's annual consumer price inflation edged up to a 17-month high of 5.69 per cent in January, driven up by higher food costs, government data showed on Friday.
Small cities, including Jaisalmer and Jodhpur, to be linked with air services: Govt
Small cities, including Jaisalmer and Jodhpur, will be linked with air services in the near future and the Centre is working on a policy to this effect, Union minister Mahesh Sharma has said.
Entertainment News
Fitoor review: Katrina Kaif and Aditya Roy kapoor make it a struggle to watch
Abhishek Kapoor's Fitoor which has drawn it inspirations from Charles Dickens's celebrated novel 'Great Expectation' falls heavily short of expectations. Read More
Sanam Re review: A clichéd love-triangle that achieves new heights of boredom
Even though there wasn't much expectations from this second directorial venture of Divya Khosla Kumar any way, but the melodious musical score along with the much hyped Pulkit-Yami's alleged 'real-life' love affair made us hopeful for a decent love story if not an extraordinary one. Read More
Sports News
India vs Sri Lanka 2nd T20: SL win toss, opt to bowl first
India after a solid start, lost Shikhar Dhawan (51 off 25 balls) to Dushmantha Chameera. Sri Lankan skipper Dinesh Chandimal after winning the toss had put India in to bat in the second T20 International of their three-match series at the Jharkhand International Stadium today. Read More
Kavita Raut bags women's marathon gold at 12th SAG, qualifies for Rio Olympics
With both Indian men and women team winning marathon gold at 12TH South Asian Games, Kavita Raut, the Indian long-distance runner today became the fourth woman to qualify for the women's marathon at Rio Olympics.
IPL spot fixing: BCCI slaps 5-year ban on Pak umpire Asad Rauf
The Board of Cricket Control in India (BCCI) today banned tainted Pakistani umpire Asad Rauf for a period of five years after its disciplinary committee found him guilty of corrupt practices and bringing the game into disrepute. Read More