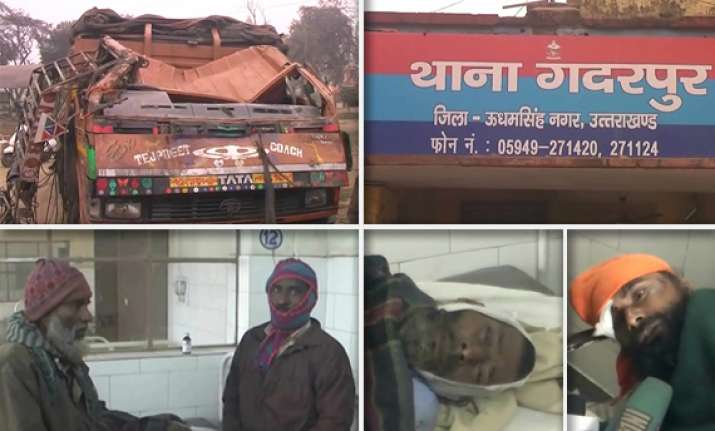 Udham Singh Nagar, Dec 18: Twelve pilgrims were killed and 20 others injured when a DCM Toyota truck fell into the Nehal river in dense fog near Gadarpur on Saturday night, police said.

SSP Pushpak Jyoti said, the pilgrims were returning from Baba Satnam Singh Piplidehra's religious programme, when the driver lost control and the truck fell in dense fog into the river.

The injured people have been admitted to Rudrapur and Haldwani hospitals, he said.

Those dead included  seven women and three children. All the pilgrims were from Rampur, UP.