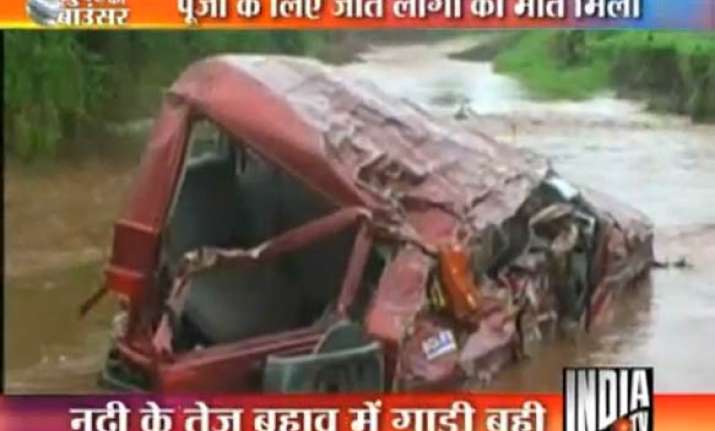 Betul ,MP, July 16: Twelve people were drowned when the Bolero jeep in which they were travelling from Betul to Khandwa was washed away in a flash food in a hilly river, nearly 120 kilometres from here, police said.  

The jeep carrying 14 members of a family and the driver was going to Dadaji Dhooni Wale shrine in Khandwa on Guru Poornima on Friday, when the mishap took place.

Betul district collector V. Chandrashekhar, Superintendent of Police R L Prajapati and other officials rushed to the spot to carry out the rescue operations.

The mishap took place as the jeep was crossing the Ghoghra nullah near Damjipura village, when the vehicle was washed away in the flood.

Three persons swam away to safety. Eight bodies have been recovered so far, SP Prajapati said. The bodies of the remaining four are still being searched. All the victims belonged to a Vishwakarma family in Aamla area of Betul district.