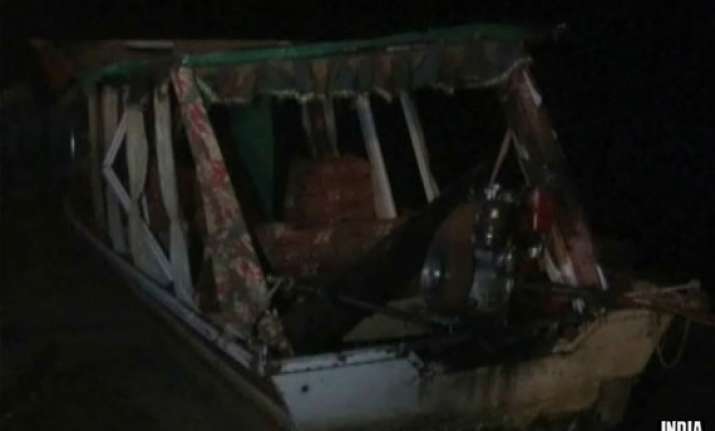 Dhubri, May 1:
Naval divers today searched the turbulent waters of Brahmaputra and army helicopters surveyed its banks for possible survivors of the Dhubri ferry disaster but met with little success amid fears that some bodies may have been washed downstream to neighbouring Bangladesh.
Hundreds of people congregated on the banks of the river for information about their family members missing in yesterday's double-decker ferry capsize that left 103 passengers dead and fate of over 100 unknown.
Rescuers from the National Disaster Relief Force (NDRF), the BSF and the Army braved torrential rain to search for survivors. Two helicopters were pressed into operation.  Locals along the India-Bangladesh border claimed that some bodies were washed downstream by the swift currents.
Medartary, on the south bank for which the ferry headed is only 15 km to the Indo-Bangladesh frontier.
"The death toll may rise as more than 100 are missing and the exact toll will be known after the search operation," Deputy Commissioner Kumud Chandra Kalita said.
In Guwahati, Chief Minister Tarun Gogoi said that the central government has contacted Dhaka to retrieve bodies that may have been washed downstream. The BSF has also alerted the commanders of the Border Guards Bangladesh to keep a check on their side of the river for both survivors and bodies.
Gogoi, who has already ordered an inquiry, said that bad weather at the spot was hindering rescue operations. The probe will be conducted by Assam's Additional Chief Secretary Jitesh Khosla who has been asked to submit his report within 30 days.
Prime Minister Manmohan Singh has announced an ex-gratia of Rs 2 lakh each for the relatives of those drowned. The Assam government also announced Rs 1.5 lakh