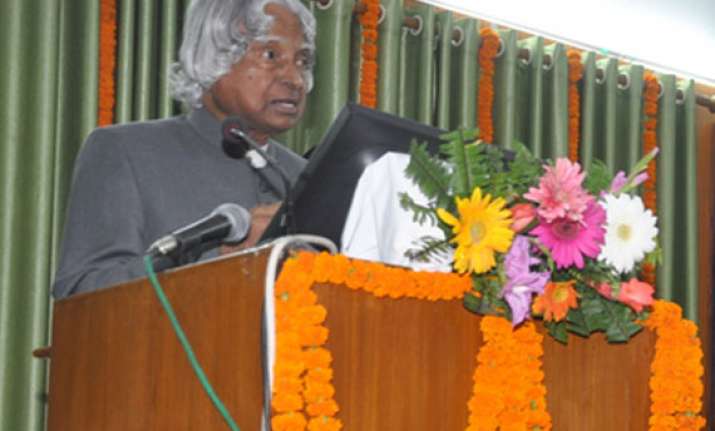 Patna, Nov 15: Former President APJ Abdul Kalam today dismissed yet again his frisking by US security officials at JFK Airport in New York recently. 

"Forget it," was his cryptic reply to a query by a mediaperson outside the state assembly annexe where he attended a seminar.

Kalam was twice frisked at the JFK Airport by security officials who even took off his jacket and shoes to check for explosives before he was to board an Air India flight on September 29.

The US authorities later apologised to Kalam for the incident after India protested the matter at the highest level.

Kalam was also frisked by officials of US airliner Continental Airlines in April, 2009, despite his name featuring in the Bureau of Civil Aviation Security's list of people exempt from such checks in India.

Kalam said Bihar, which has centres of multiple religions, should explore its tourism sector as it has the potential for employment generation on a large scale.
 
The state government should set a target of attracting one million foreign and ten million domestic tourists every year and set out on a five-year tourism mission to put in place infrastructure (road and transport system) and train human resources to attain global standards of tourism.
 
The government could get into partnership, if required, with international communities for funding infrastructure development for spiritual centres, he said. 

On floods and drought that affect Bihar almost every year, Kalam asked the state government to adopt a 15-year vision programme to create waterways so that it not only becomes flood-free, but also generates abundant power and provides irrigation system in the districts and navigational waterways that will attract domestice and international tourists.

With rural population thronging to urban areas for a living, he urged the state government to launch the programme Providing Urban Amenities in Rural Areas for development of rural regions of the state.

Bihar government should set up 500 PURA complexes across the state to cater to the development aspirations of about 45,000 villages, he added.