Follow us on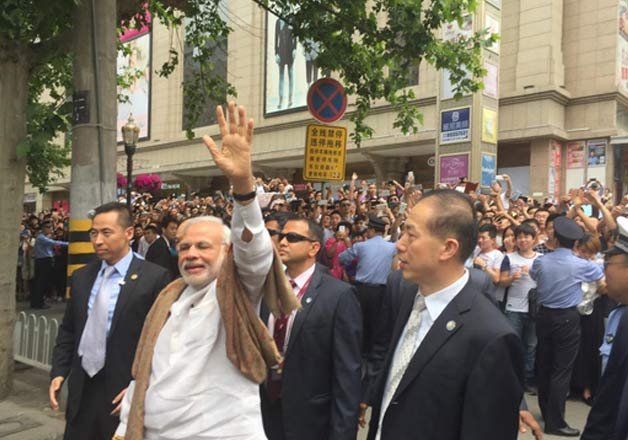 Hope our Prime Minister, who is on a three-day visit to neighbouring country China, is aware that his tweets and live updates are not accessible to his Chinese fans as the social media platform is blocked in that country.
The trip which is topping the twitter trend charts since yesterday is only because of the Indian fans and critics of Narendra Modi. 
Since yesterday, there had been around 6 tweets from the PM's personal Twitter handle and more than 20 from PMOIndia twitter handle. Thousands of people have retweeted and liked the updates and pictures of the PM's visit. A hashtag ModiInChina is also trolling on the platform since then.
ALSO READ: A glance at PM Modi's China visit through various tweets
While many are keeping a close watch on the PM's activities in the sovereign country and appreciating or pointing fingers on him, there are many who are making fun of his various visits, especially of the one picture (given below) where he is looking at a sculpture while on a visit to Terracotta museum.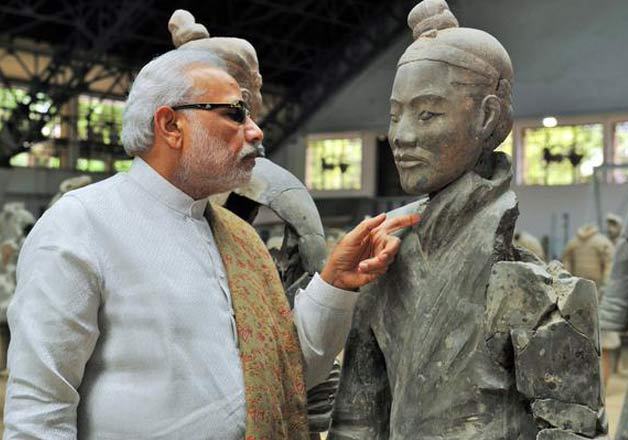 The social media platform, though accessed by a few, is banned in China since 2010 after riots broke out in Xinjiang. Along with Twitter, Facebook and other social networking platforms are also blocked in the country as the government alleged, at the time of riots, that these platforms were being used to coordinate protests when only a handful of people were misusing them.
Later, even when the situation calmed down, the blockage continued as no one protested against it. Since then, though there is no full-fledged ban on the social networking sites, but still they continue to remain blocked in the country.