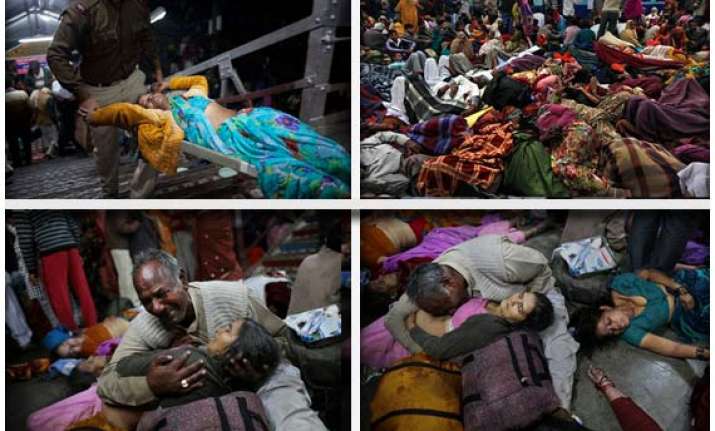 Allahabad/Lucknow/Delhi, Feb 11: Railway Minister Pawan Kumar Bansal  and the UP government today ordered separate probes to ascertain the exact cause behind the stampede at Allahabad railway station on Sunday evening, that took a toll of 36 Kumbh Mela pilgrims returning home.
Bansal ordered a high-level inquiry headed by Additional Member (Traffic) of Railway Board Devi Prasad Pandey, while the UP government ordered a probe by a committee headed by the Revenue Board chairman. The committee will submit its report within a month.
Eyewitnesses said, the stampede was caused by a sudden announcement of change in platform for a train for which a huge crowd was waiting at Platform No 5 and started rushing towards Platform No 1 from the foot overbridge.
During the rush of pilgrims, a woman tried to retrieve something which fell on the overbridge, and the crowd walked over her, pushing and shoving, with women and children bearing the brunt of the stampede.
UP chief minister Akhilesh Yadav announced a hike in ex-gratia to the next of kin of those killed from Rs 5 lakh to Rs 7 lakh, and for injured pilgrims the ex-gratia was doubled from Rs 1 lakh to Rs 2 lakh.