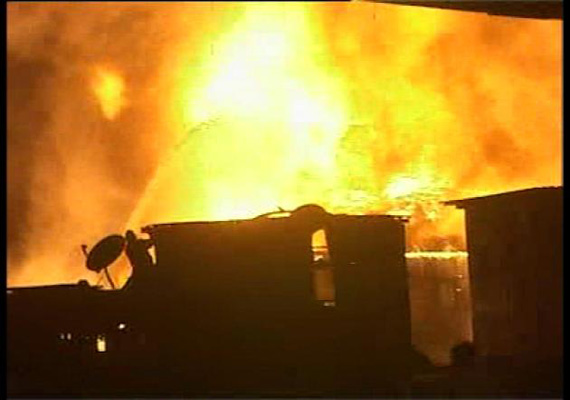 Navi Mumbai, Apr 14: Crores of rupees worth chemicals went up in air on Saturday night in a major fire that engulfed a cosmetics factory in MIDC (Maharashtra Industrial Development Corporation)  industrial estate at Taloja here.
Three parts of the Chemspac chemical plant were gutted in the fire which brought about huge explosion of drums containing chemicals.
Twelve fire tenders reached the spot to douse the blaze. Firefighters spread water and foam on nearby Asian Paints and Aftotech  chemical plants to prevent the fire from spreading.
Fire tenders had to be requisitioned from Panvel, ONGC, Kalamboli and SIDCO to help in fighting the blaze.