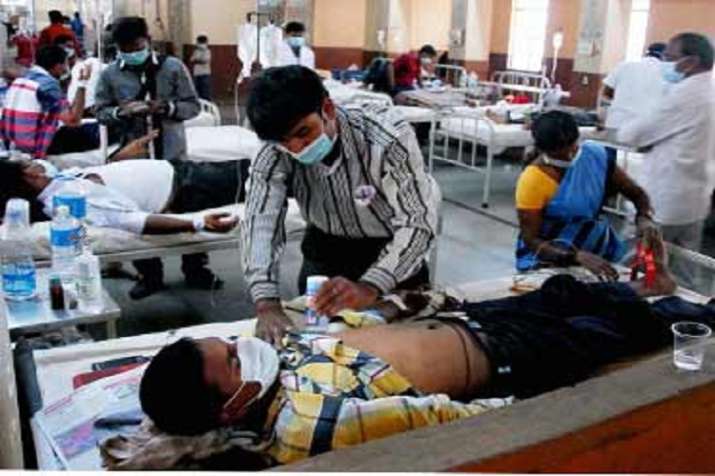 Three new cases of Zika virus emerged in Rajasthan's Jaipur on Monday, which increased the total number of such cases to 126 in the state, a government official said. Out of the 126 patients, 41 of them pregnant women, around 111 have recovered after treatment, he said.
According to the latest report, out of the total 1,32,872 houses searched, 84,580 were found positive for mosquito breeding.
A five-member committee was formed by the Rajasthan health department on Saturday, to investigate, examine and track Zika virus disease in pregnant patients of first trimester.
The committee will submit the report to the public health director from time to time, an order said.
Fogging and anti-larvae activities were carried out Monday in colonies of ward 23 and 82 in the morning whereas similar activities were done in the evening in ward 79.
The department has also appealed people to keep the doors of their residence, shops open and asked those with breathing difficulties to remain at bay during fogging activity.
Maximum cases of the virus have been reported from Shastri Nagar area in Jaipur.
Fogging and other anti-larvae activities are being carried out in the area to prevent the spread of the virus.
In India, the first outbreak was reported in Ahmedabad in January 2017 and the second in Tamil Nadu's Krishnagiri district in July that year.
Both these outbreaks were successfully contained through intensive surveillance and vector management.