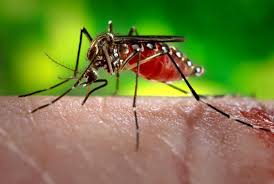 The Centre on Tuesday assured that there was no need to panic following reports of 29 people being tested positive for deadly Zika disease in Rajasthan capital Jaipur. 
Talking to reporters in New Delhi, Union Health Minister JP Nadda said Zika cases have been detected due to strong surveillance systems put in place. 
"Zika cases have been detected due to our strong surveillance systems. Our surveillance is very robust and all such cases get detected. We have standard protocols, and in collaboration with the WHO, we follow them to see whether it is an isolated case or a collective case," Nadda said.
"I want to assure citizens of India that everything is under control and there is no need to panic," he added.
Rajasthan's Additional Chief Secretary (Health) Veenu Gupta told reporters in Jaipur that 29 people, including three pregnant women, have so far been tested positive for Zika virus in the city and efforts are on to contain the spread of the virus.
Gupta said said several Health Department teams conducted household surveys in the affected Shastri Nagar area. Authorities carried out fogging, besides taking up other measures for the vector control. 
The state officials said blood samples of 450 people, including 168 pregnant women, were taken for test, and 29 of them were tested positive for Zika virus.
As a precautionary measure, the state health department has directed medical colleges and chief medical and health officers to take necessary steps by making micro plans as per the guidelines of the Union Health Ministry to curb Zika virus spread, Gupta said.
PM Office seeks comprehensive report
Meanwhile, the Prime Minister's Office (PMO) has sought a comprehensive report from the Health Ministry on the outbreak of Zika virus.
A seven-member high-level central team is in Jaipur to assist the state government in control and containment measures and a control room has been activated at the National Centre for Disease Control (NCDC) to undertake regular monitoring of the situation, according to the ministry.
As one of those affected in Jaipur hailed from Bihar and visited his Siwan home recently, the eastern state has issued advisories to all its 38 districts to keep a close watch on people showing symptoms similar to Zika virus infection.
WATCH: 29 people test positive for Zika virus in Jaipur
(With inputs from PTI)