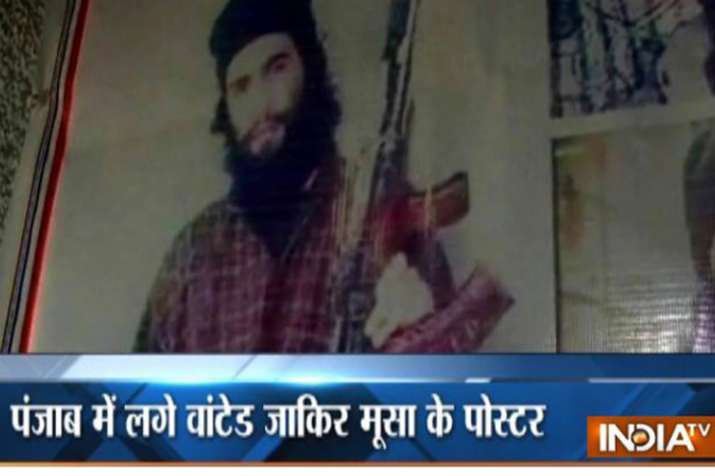 Security agencies in Punjab are on tenterhooks after reports of dreaded terrorist Zakir Musa being spotted in Amritsar. Security has been heightened across the state after intelligence inputs revealed that Zakir Musa, a former Hizbul Mujahideen commander and slain terrorist Burhan Wani's successor, could be hiding in Punjab.
Posters have been put up to help people identify Musa, the founder and chief of Al-Qaeda cell Ansar Ghazwat-ul-Hind.
Musa and his aides may be planning to move to towards New Delhi, intelligence inputs say. 
Also Read: Intel alert: 6-7 Jaish-e-Mohammad terrorists sneak into Punjab's Firozpur, planning to move towards Delhi
Report about Musa's purported presence in Punjab has come a day after Punjab Police issued an intelligence note, saying at least six to seven terrorists belonging to banned Pakistan-based group Jaish-e-Mohammad (JeM) have sneaked into state. They are believed to be hiding in Firzopur area, it said. 
Earlier this week, four suspicious men had snatched an Innova SUV at gun point near Madhopur area of Pathankot. The police is yet to trace the vehicle and its occupants. 
The similarity of the incident to modus operandi of terrorists who attacked Pathanakot airbase in 2016 has raised an alarm for the security forces. 
In 2016, terrorists, who had launched attacks on the Pathankot Air base, had snatched a Punjab police officer's car to get to the air base.
WATCH: Top terrorist Zakir Musa spotted in Punjab