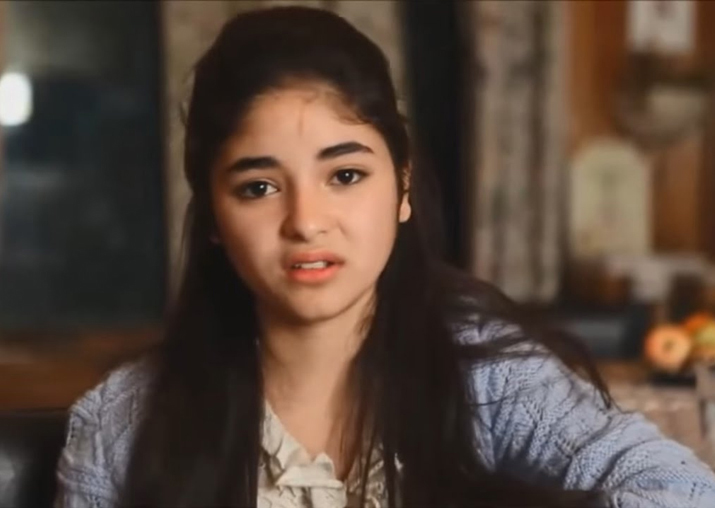 A day after the arrest of a Mumbai businessman for allegedly molesting Bollywood actress Zaira Wasim on board a Delhi-Mumbai Air Vistara flight on Saturday night, his wife today came out in his defence saying he was is a family man and could never do such a thing.
In an exclusive interview to India TV, accused Vikas Sachdev's wife Divya said that there was a young death in their family where he had gone, and hadn't slept for 24 hours. While sleeping, he kept his foot on the arm rest, but not with the intention to harass her.
"My husband is innocent, he had no intention to molest. There was a young death in family, which is where he went. He hadn't slept for 24 hours. He asked crew not to disturb and wanted to sleep. His foot was on the arm rest but not with intention to harass," said Divya Sachdev. 
"There was no immediate reaction by her. I don't know why she leveled these allegations, maybe there was a misunderstanding. He is a family man and can never do such a thing. We want justice," she added. 
Divya further said she couldn't understand why Zaira reacted to the incident after the two-hour-long flight, and that too on social media. "If a person misbehaves with me, or tries to molest me, I will react immediately and not wait for two hours," she said.
When asked about Vikas's reaction to this, Divya said that her husband is completely in shock and he was unaware of what was happening when the cops took him on Sunday morning to record his statement.
Defending her husband, she said, "I have been married for 12 years. We had a love marriage and I know my husband for the last 16 years. He is a family-oriented man. Work and family is everything for him."
According to Zaira Wasim, she was on a Vistara flight last night from Delhi to Mumbai when a co-passenger sitting behind her put up his feet on her armrest. The "Dangal" actor had narrated her ordeal on Instagram via live video. 
"So, I was in a flight travelling from Delhi to Mumbai today and right behind me one middle-aged man who made my two-hour journey miserable. I tried to record it on phone to understand it better because the cabin lights were dimmed, I failed to get it...," she said. 
"The lights were dimmed, so it was even worse. It continued for another five to ten minutes and then I was sure of it. He kept nudging my shoulder and continued to move his foot up and down my back and neck," the Kashmiri teen, who shot to fame for her stellar performance in Aamir Khan's blockbuster "Dangal", said in the post.
"This is not done, I am disturbed... Is this how you're going to take care of girls? This is not the way anybody should be made to feel. This is terrible!" she said. "No one will help us if we don't decide to help ourselves. And this is the worst thing," she added.
Police had registered a case against an unknown person in connection with the incident. The Vistara Airlines had also apologised to Wasim for the incident and said it was carrying out a probe into it, while asserting that it has "zero tolerance" for such behaviour.
Sachdev has been booked under section 354 (Assault or criminal force to woman with intent to outrage her modesty) of IPC, and relevant sections of Protection of Children from Sexual Offences Act (POCSO) since the actor is a minor.