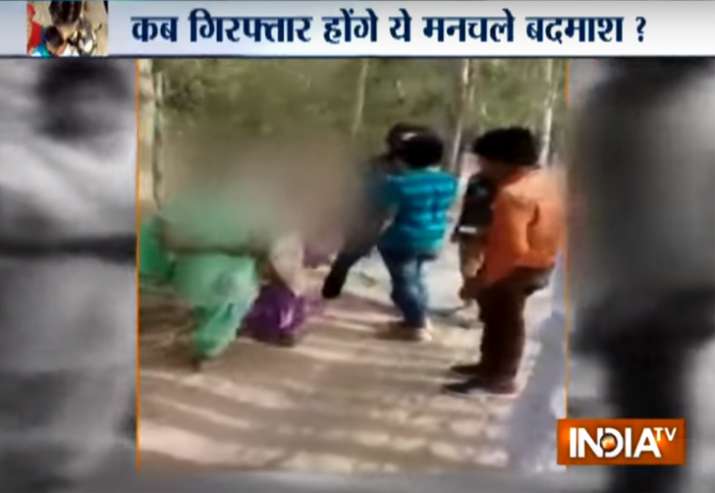 Despite big promises by the Yogi Adityanath government on law and order, the police in Uttar Pradesh has failed to spread fear among the sexual predators and molesters. The government claimed to have clamped down on the cases of eve teasing and molestation after forming the anti-Romeo squad, but an incident from western Uttar Pradesh's Rampur district shows the fearlessness among the miscreants. 
A shocking footage has emerged from Rampur, where a group of men molested and abused two women near a village and then circulated the video. The crime took place in Tanda police station area and the incident is said to have taken place in the last fortnight. 
The victims have not come forward and the police have not been able to identify them. 
In the video, the men can be seen blocking their way on a narrow road and then grabbing the women. Men are being heard instructing someone to record the video so it could be posted on social media. The women, who are being abused, groped, pulled and pushed by the men in the video, are pleading with their molesters.
The exact number of men in the video could not be established but there seem to be at least six of them. 
The police said they have registered an FIR on their own and have arrested one of the accused. 
"This seems to be a molestation incident. Tanda police immediately took congnizance of it and registered a case and one accused has been arrested," Tariq Mohammad, ASP Rampur, said.