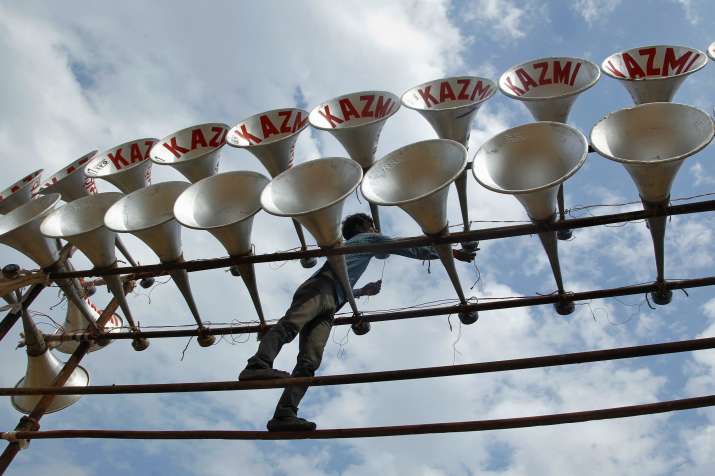 In a big decision, the Yogi Adityanath-led Uttar Pradesh government on Sunday banned unauthorised usage of loudspeakers at religious and public spaces across the state.  
The state government directed the police to remove loudspeakers installed at religious places by January 20. 
The move comes after the Allahabad High Court ordered the removal of loudspeakers from religious places, in an attempt to curb the increasing noise pollution. 
In December 2017, the Lucknow bench of the Allahabad High Court had sought replies from the state government and UP Pollution Control Board (UPCB) on the alleged misuse of loudspeakers in religious places. 
The court's order came on a PIL filed by ML Yadav, a local lawyer, who alleged that the Noise Pollution Regulation and Control Rule was not being followed in religious places like temples, mosques, gurudwara and churches. As a result, students, ailing people and the public bore the brunt of noise pollution, the petitioner said.
As per the rule, the use of loudspeakers cannot be allowed from 10pm to 6am, the petitioner said. The petitioner sought a direction for strict compliance with the rule so that people could sleep peacefully.