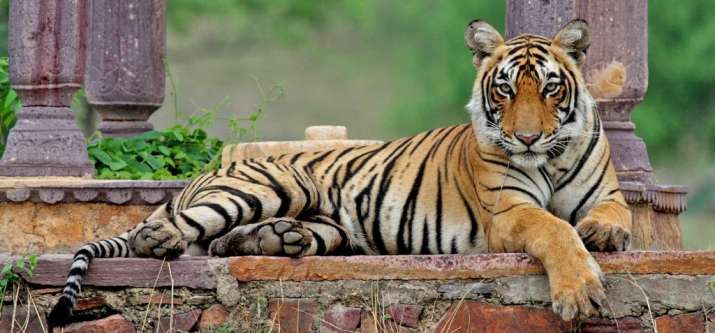 World's oldest and most photographed tigress 'Machhli' breathed her last on Thursday morning at Ranthambore National Park. 

 

The 19-year-old tigress was not well since long and had fallen critically ill over the last four days without eating anything.
The tigress called as the 'Queen of Ranthambore National Park', 'Machhli' gained fame because of her tourist-friendly and brave attitude.
She became famous globally after killing  a 14-foot-long crocodile in the national park.
She was named 'Machhli' because of the beautiful marks she had on her face which resemble a fish and made her unique.
All we can say is that the wilderness and beauty of Ranthambore will certainly be incomplete without 'Machhli', but her legacy will live on forever.