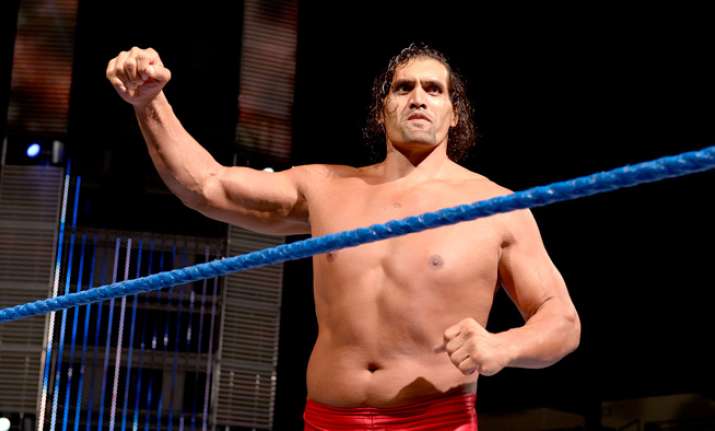 Even as the cash crisis post demonetisation is causing strain to the common man, Indian wrestling star the Great Khali has dubbed these problems as minor.
When asked about the inconvenience faced by people in drawing money, the wrestler rather came with a bizzare justification. Khali said, "suppose we stop eating eggs and chicken for a few days, we will not die."
Great Khali was effusive in his praise for Prime Minister Narendra Modi for his move to demonetise old Rs 500 and Rs 1000 currency notes.
The former WWE wrestler met PM Modi today and congratulated him for taking such an important decision.
There has been no respite for common man even on Thursday as they continued to wait in long queues to deposit and withdraw their salaries.
People are waiting at automated teller machines but are stuck out there too as supplies to cash dispensers were down to a fifth of required levels.
In an interview to PTI last week, RBI Governor Urjit Patel said the central bank was monitoring the situation on a daily basis and urged people to start using debit cards and digital wallets. This will make transactions cheaper and easier, helping India reduce the use of cash and bring it on par with developed nations, he said.
Since the old Rs 500 and Rs 1,000 bills ceased to be legal tender, banks have tried to convince customers to use Internet banking, mobile banking, cards, e-wallets and digital money transfers.
While such a transformation was not possible overnight, he appealed to the people to work toward it by being part of a "less-cash" society as soon as possible.
"Learn how this digital economy works. Learn the different ways you can use your bank accounts and Internet banking. Learn how to effectively use the apps of various banks on your phones. Learn how to run your business without cash," Modi had said.