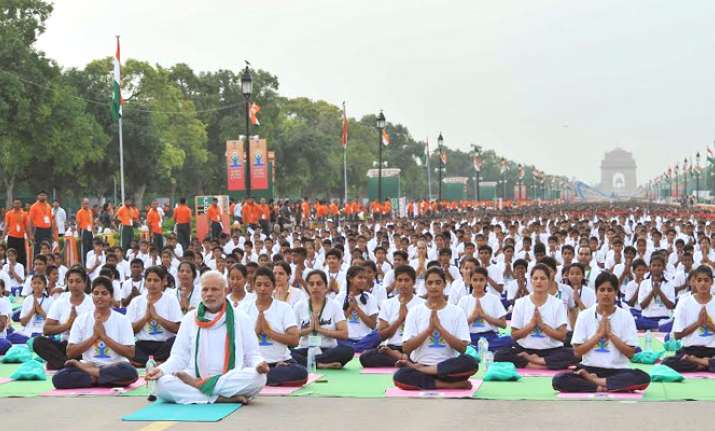 Refusing to entertain a Public Interest Litigation (PIL) seeking to make yoga mandatory in the school curriculum, the Supreme Court on Monday made it clear that it would not impose yoga on anyone.
The apex court bench comprising Justice T S Thakur, Justice D Y Chandrachud and Justice L N Rao, asked the petitioner to instead persuade people to take up yoga saying they will pick it if they are interested. 
"Go and persuade people to take up yoga. If people want, they will pick it up themselves. It is for the government and academicians to decide what should be included in the school curriculum," the bench said.
The petitioner Ashwini Upadhyay, who is himself an advocate, had engaged two senior advocates — M N Krishnamani and V Shekhar – to argue in favour of the PIL.
When Upadhyay realised that the bench was not inclined to hear the PIL, he jumped into the arguing arena himself in an attempt to convince the bench to seek answers from the Centre.
However, the bench refused to entertain the petition while permitting the petitioner to intervene in a pending petition filed by advocate J C Seth on the same issue that will be taken up for hearing on November 29.