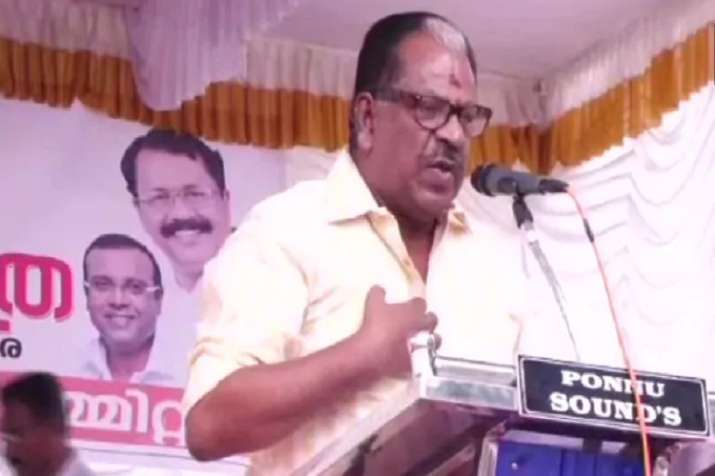 Malayalam film actor Kollam Thulasi stirred a major controversy on Friday after he remarked that women who dare to to enter the Sabarimala temple should be ripped into two pieces. The mothers (elderly woman) taking part in the protest against the judgment should go to Sabarimala. Then those women should rip apart the ones who try to enter the temple; one half should be sent to Delhi and another to the Kerala Chief Minister, he said in a rally.
Thulasi, a Bharatiya Janata Party supporter, was speaking at a 'Sabarimala Protection' rally led by the saffron party in Kollam district.
His comment comes two weeks after the Supreme Court order lifting the ban on the entry of women into the Sabarimala shrine. On September 28, the apex court threw open the doors of the Sabarimala temple to women of all ages in a 4-1 verdict, saying the centuries-old custom at the shrine was not an essential religious practice and the attribute of devotion to divinity cannot be subjected to the rigidity and stereotypes of gender.
Meanwhile, police have registered case against Kollam Thulasi for the remark. 
The verdict has received mixed reactions from people in the state. The Kerala government and the Travancore Devaswom Board, which runs the shrine, have accepted the verdict. Mr Vijayan has said all necessary arrangements will be made for the safety and comfort of women pilgrims and that state government would not go in for a review of the ruling of the Supreme Court.
The opposition Congress, BJP and various Hindu outfits have launched protests, demanding that the state government file a review petition against the Supreme Court judgment.
Four review petitions have already been filed against the Sabarimala judgment, but the Supreme Court earlier this week said there will be no urgent hearing. "It will be listed in due course," a bench headed by Chief Justice Ranjan Gogoi said on Tuesday.
The LDF has alleged that the ongoing stir over the Lord Ayyappa shrine was to "destabilise' the government.