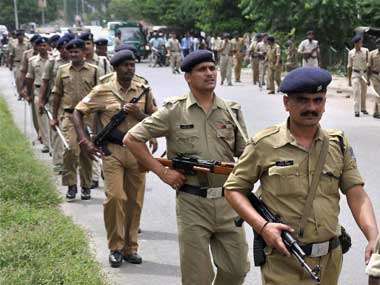 After a woman alleged rape by the son of a BJP MLA and demanded justice, the UP lawmaker today clarified that it was an "old matter" that was probed and found to be fake by the police even as he accused the opposition Samajwadi Party of playing politics to malign his image. 
"It's an attempt by the Samajwadi Party to malign my image. On November 23, 2016, the CB-CID had filed the final report in the matter and termed the matter as fake.
"The woman had herself given a statement before a magistrate that neither was she abducted nor was she raped and my son's name was included under pressure from SP leaders," BJP MLA Roshanlal Verma told reporters here. 
The woman had also given an affidavit to the police in the matter, disclosing names of the SP leaders who were behind the conspiracy, claimed Verma. 
The woman, who had staged a dharna at the collectorate office here on Monday, alleged that she was raped by the MLA's son and threatened to "commit suicide" if she did not get justice. 
She alleged that the MLA's son Manoj Verma had not only raped her but also held her captive. 
The incident, she said, was of 2011.