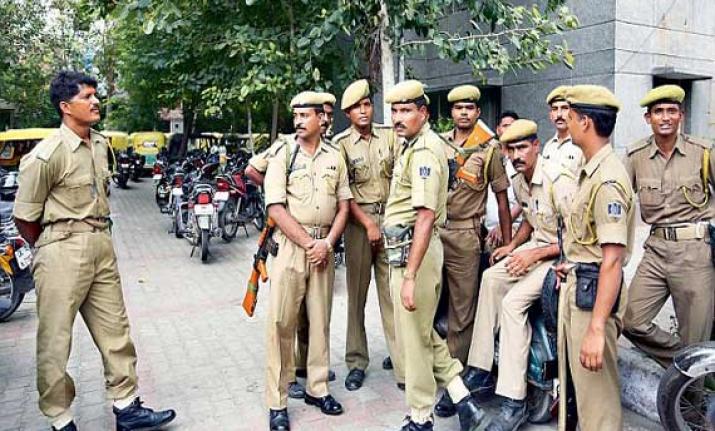 A woman allegedly molested by a rickshaw-puller in an inebriated state outside New Delhi Metro station, dragged him to the nearest police post but "could not find" any cop there to assist her. 
She claimed that she was not assisted till 45 minutes. She also said that she had made a call to the New Delhi railway police station but had not got any response. 
The woman posted about the incident on Twitter, following which Deputy Commissioner of Police (New Delhi) Madhur Verma replied saying that the matter would be looked into. 
"Have spoken to the complainant. Action is being taken on her complaint by the local police in Central district. With regard to the absence of staff in the police post, matter is being enquired. Strict action will be taken for the negligence," he tweeted.
 
Later, police registered a case in the matter and two policemen -- an assistant sub-inspector and a head constable -- were suspended over the call going unanswered.
 
Police said that the room where the woman took the rickshaw-puller to was the beat officer's room where they take rest in between patrolling. 
The woman claimed that she had deboarded at the New Delhi metro station since she had to go Paharganj. She asked the rickshaw-puller whether he would drop her to Paharganj but he demanded Rs 180, the woman claimed. 
She realised that he was drunk and started walking ahead but he came behind her and started asking her to come with him. She hit him with a water bottle in her hand and with the help of locals, took him to the beat officer's room, she said. 
She said that there was no policeman present at the post and when she called in helpline numbers, she was told that the force would be sent to help her but she claimed that no one came while she waited at the police post along with some locals and the accused. 
She also claimed that the rickshaw-puller kept mocking her and saying that no one would come to her help. 
"After waiting for almost 45 minutes, I lost my patience and entered inside the police post, grabbed the stick lying and bashed the hell out of that jerk. I kept hitting him until he started to beg and his arms started to bleed, I really didn't want to stop but the human inside me couldn't hurt anyone more than this," she said in her post.