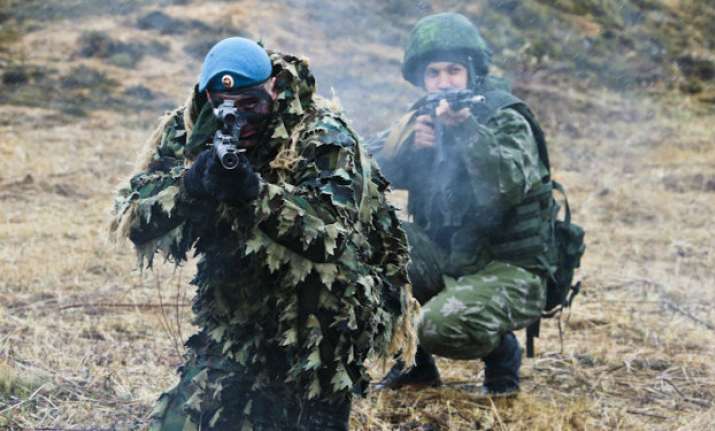 With China extending help and cooperation to Pakistan for 'security' along the CPEC's land and sea routes, the Indian Army, on its part, is training three soldiers of the Vietnamese Army in the forests of Mizoram at Counter Insurgence and Jungle Warfare School. 
According to a report by a news channel, the three Vietnamese Army soldiers who are being trained will be transferred to regular infantry soldiers of the Vietnam Army, an Army which had fought a border-war with China in 1979 in which thousands of lives were lost. 
Ever since then, Vietnam's relations with China have been intermittent. Vietnam is concerned over China's expansion in the South China Sea where Beijing has been constructing artificial reefs along the Spratley and Paracel chain of islands. 
This move by China has been opposed by several regional countries, including India. 
While training Vietnamese Army officials has been common, the context of this training is critical. India is deeply about an 'expansionist' China which is stepping up its military cooperation with Pakistan, Bangladesh and Myanmar. 
Days ago, Bangladesh Prime Minister Sheikh Hasina commissioned two Chinese submarines, the Nabajatra and Joyjatra, the first submarines to enter the fleet of the Bangladesh Navy.
Moreover, it has been reported that China may deploy thousands of marines to defend the deep water port of Gwadar port in Pakistan constructed with Chinese funding, a major part of the China-Pakistan Economic Corridor (CPEC) which extends to China's Xinjiang province through Pakistan Occupied Kashmir. 
India's objection is mainly based over the fact that the CPEC project, key to Beijing's ambitious 'One-Belt, One-Road' initiative, passes through Pakistan-occupied Kashmir which New Delhi considers as its integral part.
In August 2016, it was reported that Pakistan is in the process of acquiring eight diesel-electric submarines from China at a cost of at least $5 billion. 
On the contrary, in addition to training soldiers, New Delhi has offered Hanoi the state-of-the-art BrahMos supersonic anti-ship missile, which was successfully test-fired on March 11 this year from a test range along the Odisha coast and is capable of carrying a warhead of 300 kg.
The missile, which can strike targets on land or out at sea travels at speeds nearly three times the speed of sound and can hit targets 400 km away. This missile system represents a serious threat to any Chinese Naval operations in the South China Sea.
Also, India has reportedly offered Vietnam the indigenous Akash Surface to Air Missile system now in service with the Indian Air Force. New Delhi is even training Vietnamese soldiers to operate Russian Kilo class diesel electric submarines at INS Satvahana, the Navy's submarine training school in Vishakhapatnam. 
While both India and Vietnam operate the same class of submarine, India has decades of experience in operating them which Vietnamese Army lacks. 
Sharing the experiences of being India, Captain Sun, one of the three Vietnamese Army officers, was cited by the news channel as saying, "I like India. India is very good. India is a beautiful country. And India is friendly. They help me in many things. The training is very good. I think that after this training, I know many, many things about counter-insurgency and counter-terrorist operations. It is very useful for operations in my country."