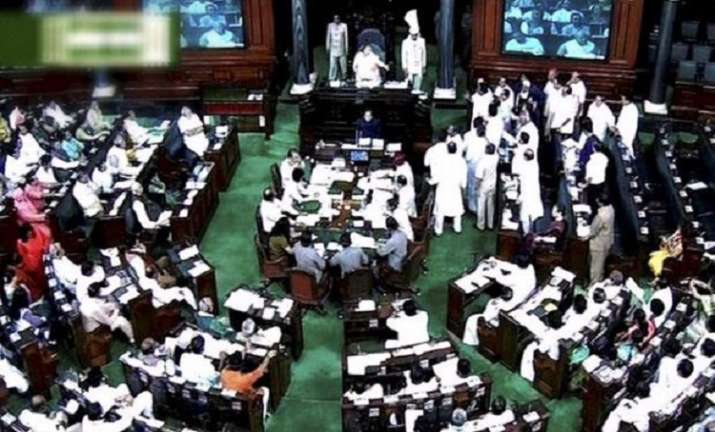 Muslim Women (Protection of Rights on Marriage) Bill, 2018, commonly known as triple talaq bill was tabled in the Lok Sabha on Monday. The Bill was high on government's agenda as it will try to get the Parliament's nod before the 2019 Lok Sabha polls. As the government could not pass the bill in Rajya Sabha in the last monsoon session, the government had issued an ordinance on September 19 in making triple talaq a criminal offence.
"There will be three important bills in the winter session -- triple talaq bill, a legislation related to Indian Medical Council and Companies amendment bill," Minister of State for Parliamentary Affairs Vijay Goel had said, adding there will be eight bills in Rajya Sabha while 15 in Lok Sabha for passage and discussion.
He expected that the opposition parties would cooperate with the government in passing the bills and vowed that the government is ready to discuss every issue raised by them. 
Also, BJP MP Rakesh Sinha has already declared that he would bring a private member bill for building Ram temple in Ayodhya.
The session would also be significant as the opposition's chemistry would be a portent of the things to come in the battleground 2019 where non-NDA parties are trying to forge a united front against the BJP.
The monsoon session of Parliament was productive for the government with 21 bills passed by Lok Sabha and 14 by the Rajya Sabha even as it witnessed clashes between the Opposition and the treasury benches on a range of issues including NRC and the Rafale fighter jet deal.
The Winter Session of Parliament commenced from December 11 and continue till January 8 next year.
The session was delayed this year due to the Assembly elections in five states.