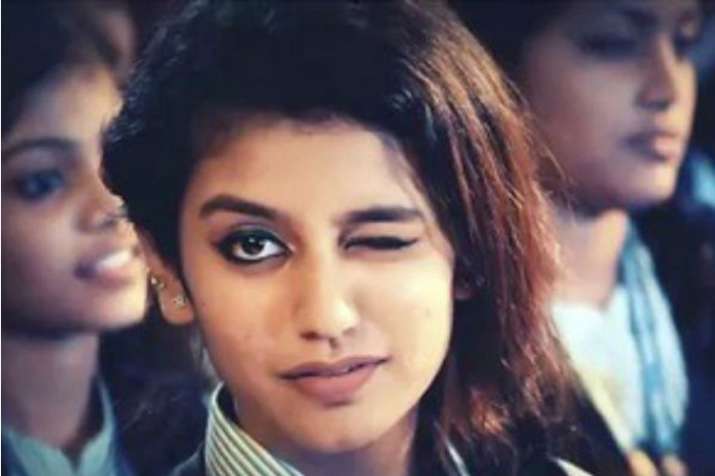 In fresh trouble for actor Priya Prakash Varrier's debut movie "Oru Adaar Love", an application has been filed in the Supreme Court seeking a direction to remove a song, "Manikya Malaraaya Poovi, claiming that winking was "blasphemous' in Islam. 
The application, filed by two Hyderabad-based aggrieved parties, has asked the top court to allow them to intervene in the matter and present their case against the song.
In their application, the petitioners said "objectionable scenes" had been superimposed with lyrics of the song that was originally written in praise of Prophet Mohammed and his wife Khadeeja Beevi.
"The 30 second clip shows a young schoolgirl and schoolboy exchanging smiles, eyebrows wiggles and winks from across the way. It has completely captivated audiences but with a wrinkle on the face of religious Muslims," the application said. 
"Picturisation of the present song is a deliberate attempt to malign the image of Islam. The present song is intended to outrage the religious feelings and beliefs of the Muslim community," it added. 
The song in question features a stylized version of a mappilla paattu (traditional muslim song genre), written by PMA Jabbar in 1978, to describe the qualities of Prophet Muhammad's first wife Beevi Khadeeja.
However, along with instant popularity, the restyled version also ended up attracting multiple criminal complaints lodged across States, primarily on grounds that the song hurt religious sentiments. 
In February this year, the Supreme Court had stayed all pending FIRs against the song and the movie. The stay was granted in response to a petition filed by its director, producer and the actress featured in the song, Priya Prakash Varrier.