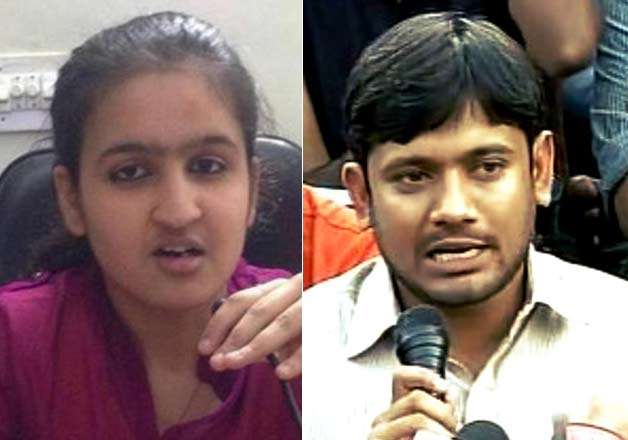 Ludhiana teenager Jhanvi who had challenged JNUSU President Kanhaiya Kumar for a debate on nationalism and PM Modi , now says that she will travel to Srinagar and hoist Indian tricolor there.
 
15-year old Jhanvi  also expressed deep anguish over the fact that national flag was insulted in Srinagar.
"It's the place where students and other people not just insulted the national flag but also flew the flag of Pakistan, so I will go and hoist the tricolor right in front of them, let's see if they can stop me", Jhanvi said.
Srinagar has witnessed violent protests after the Hizbul terrorist Burhan Wani was killed by the security forces. Around 45 people including civilians have been killed in these protests.
Jhanvi has always been very vocal about her strong feelings against those who, according to her, indulge in anti-national activities.
In March this year, she had challenged JNUSU president Kanhaiya Kumar, who was arrested by Delhi police for alleged sedition, for a public debate on nationalism and his criticism of PM Modi.
"Whatever Kanhaiya ji said against PM Modi is completely wrong and unacceptable. It would have been better if he had spoken against those anti-nationals who raised slogans rather than PM Modi," Jhanvi had said.
Jhanvi was referring to the JNU incident during which some people had allegedly shouted anti-national slogans and praised the Parliament attack convict Afzal Guru.
"Anti-India slogans were shameful. I would have reacted in the same way even if Kanhaiya had said anything against any other PM, not just Narendra Modi," Jhanvi had added.