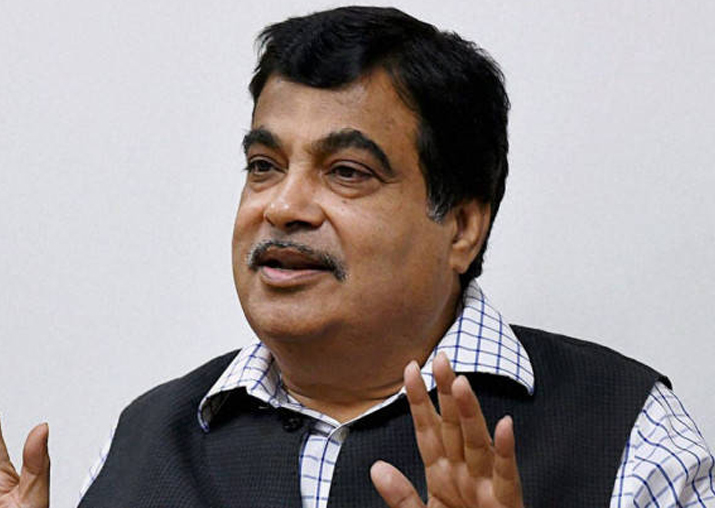 Union Minister for Shipping Nitin Gadkari on Thursday hit out at the Indian Navy for not giving its nod to a proposal for a floating jetty at Malabar Hill in south Mumbai.
According to news agency ANI, Gadkari chided Navy saying "there job is to secure our borders from terrorists" and "they have no right to deny permission". The Minister added that he had categorically turned down Navy's demand of land for housing in south Mumbai, wondering why all their personnel here want to stay in this posh area when they should be at Pakistan border.  
"Navy is needed at the borders, from where terrorists come, why does everyone (in Navy) want to live in South Mumbai? They came to me asking for a plot, I said I will not give even an inch of land," Gadkari said this while voicing his disappointment at the Navy's objection to a floating jetty plan at Malabar Hill in south Mumbai, where a floating hotel and seaplane service are planned. 
 
The remark was made at a public event in Mumbai in the presence of Western Naval Command chief Vice Admiral Girish Luthra. 
"Everyone wants to build quarters and flats on south Mumbai's prime land. We do respect you (Navy), but you should go to the Pakistan border and do patrolling," the minister said.
A few important and senior officials can stay in Mumbai, Gadkari said, adding that land on the eastern seafront being jointly developed by the state-run Mumbai Port Trust and the Maharashtra government, would be utilised only for the benefit of local citizens. 
South Mumbai is home to a sizeable presence of the Navy and houses the headquarters of the Western Naval Command, as well as the naval residential quarters at Navy Nagar in Colaba. 
Berths for naval ships are close to the Port Trust assets used by merchant ships. Over a period time, a lot of cargo handling has moved out of the Mumbai Port, one of the oldest ports in the country. 
"I heard that you (Navy) gave a stay to the floating jetty plan at Malabar Hill, despite it getting the high court's nod," Gadkari said. 
Claiming that stopping such developmental work has become a habit, Gadkari wondered what has the Navy got to do with the Malabar Hill area which is primarily a private residential zone also having official residences of Maharashtra governor and chief minister. 
"Where is the Navy at Malabar Hill? There is no Navy at Malabar Hill and the Navy has nothing to do in the area," Gadkari said and invited the Navy for talks to resolve the issue. 
Gadkari said he chairs a committee for stalled infrastructure projects, adding that projects are cleared "as soon as they come on the agenda". 
"We are the government. The Navy and the Defence Ministry are not the government," he added.