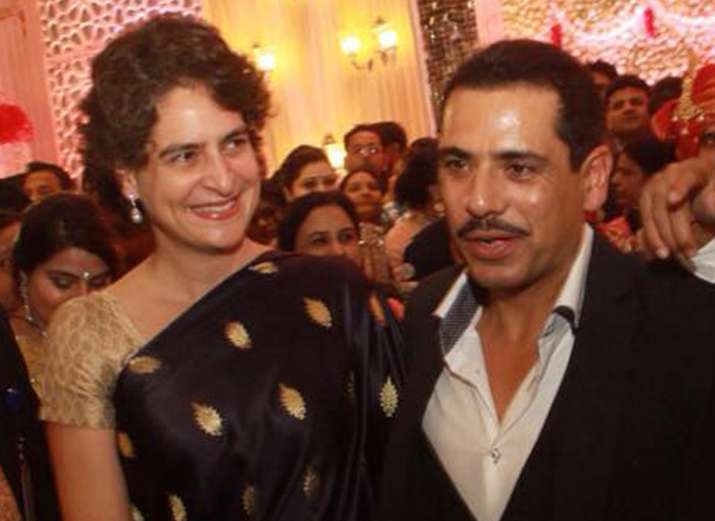 Robert Vadra, the son-in-law of Congress president Sonia Gandhi, on Wednesday questioned the motive behind Narendra Modi government's decision to demonetise Rs 500 and Rs 1000 notes saying this was making "life difficult for the people of India." 
"Why is this government making life so difficult for people of India?" Vadra asked in a Facebook post. 
In a surprise move, Prime Minister Narendra Modi yesterday announced demonetisation of Rs 500 and Rs 1,000 notes and introduction of the new Rs 500 and Rs 2,000 ones with additional security features.  
Minutes after the announcement, people thronged the markets to cash in their high denomination notes to buy and stock essential goods. However, today morning the country was in chaos as the cash transaction has practically stopped with shopkeepers, stores refusing to accept the Rs 500 and Rs 1000 notes.  
Reacting to the decision, Vadra said, "Complete chaos and disharmony created for people, after cancelling our large currency notes. A tough day for all, as small fights erupting." 
"Change is not accepted in small shops. Commuters having to pay double to travel in taxis n Autos. Traffic jams, Petrol pumps are full of vehicles... Banks and ATMs being closed, adding to the uncertainty," he wrote.  
Considering the situation, the government has exempted a few sectors from the ban and has allowed to accept the now demonetised currency.  
Till November 11 midnight, people will be able to use the withdrawan currency notes for metro tickets, toll plazas, LPG gas cylinders, railway catering and ASI monuments entry, govt hospitals, flight ticket counters, railway ticket counters, Petrol pumps and CNG stations among others.