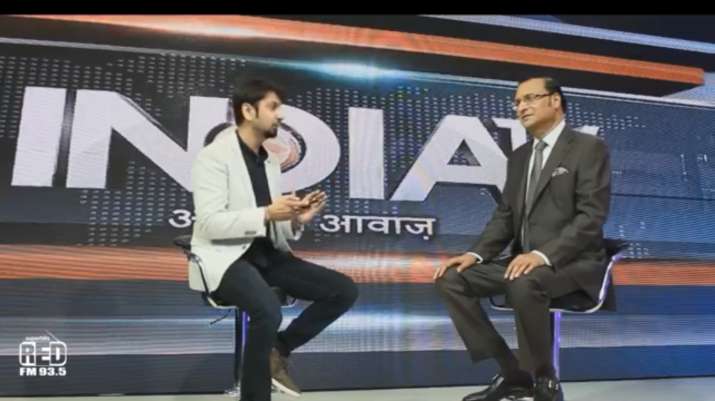 India TV Chairman and Editor-in-Chief Rajat Sharma recently 'courted arrest' at Red FM's show with RJ Kalpesh on the occasion of Hindi Journalism Day. An icon of Indian news media, Mr Sharma shared a candid account of his vast career, experiences as a journalist and his views on news ethics. 
During the special show, Mr Sharma revealed the story behind the inception of the iconic show Aap ki Adalat, which recently completed 25 years. 
"The show started accidentally. It was a random idea I shared with Zee TV's Subash Chandra Ji during a discussion about an ideal format for an interview show. He was impressed and insisted me to do the show even when I thought it was not possible. Finally, I agreed, and we shot the first episode on February 12, 1993, and the rest is history," Mr Sharma said.
Talking about his favourite guests on the show, Mr Sharma said that every celebrity poses a challenge. "During each interview, I feel excited and nervous. I worry if I will be able to ask the question, will I be able to perform at par with the past," he said adding that one day he hopes to interview United States President Donald Trump and question him about his anti-media stand.
Mr Sharma also shared the difficulties he faced while inviting some of the guests on the show, including former prime minister Atal Bihari Vajpayee, Bollywood actor Salman Khan, Pakistani Cricketer Imran Khan, among others. 
Watch the full show 'RJ KALPESH RED ARRESTS RAJAT SHARMA' here: