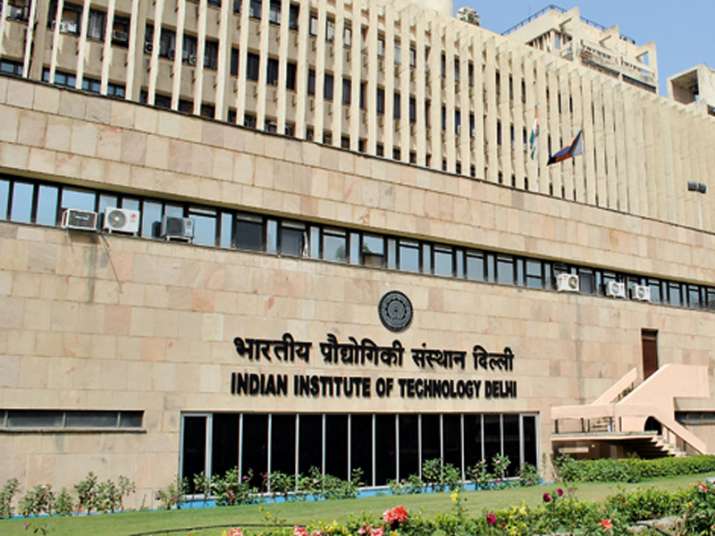 In a move that is bound to trigger a fresh row over attempts by institutions to delve into moral policing, a women's hostel at the prestigious Indian Institute of Technology, Delhi, has issued a notice directing women to wear "full covered decent western or Indian dresses" on House Day. 
Scheduled on April 20, the House Day is an annual event at the institute where residents can invite girls in the hostel for an hour. 
Himadri and Kailash are the two women's hostels at IIT Delhi. On April 16, the warden of the Himadri hotel, signed and put up the notice. It was later shared by Pinjra Tod – a students' union fighting against discriminatory rules for women in hostels, universities and hostels.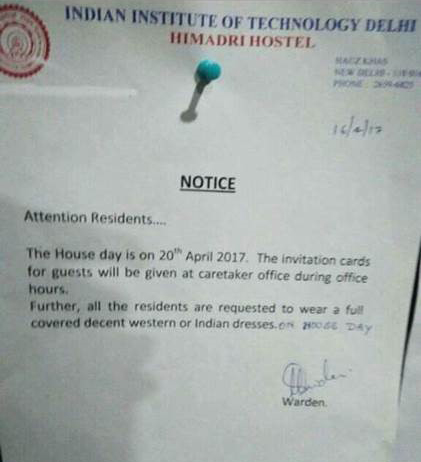 IIT-Delhi's fresh diktat for women residents
"Why do our administrators feel this desperate need to police women wear?" a member of Pinjra Tod was quoted as saying. 
"This is the first time that such a notice has been put up. We have been told verbally in the past to be fully covered but a written notice has been issued for the first time," said a female resident of the Himadri hostel. 
The notice comes at a time when the IIT is already in news. At present, only 8 per cent of the students in IITs are women, causing them to create a 14 percent reservation by creating a "supernumerary quota".