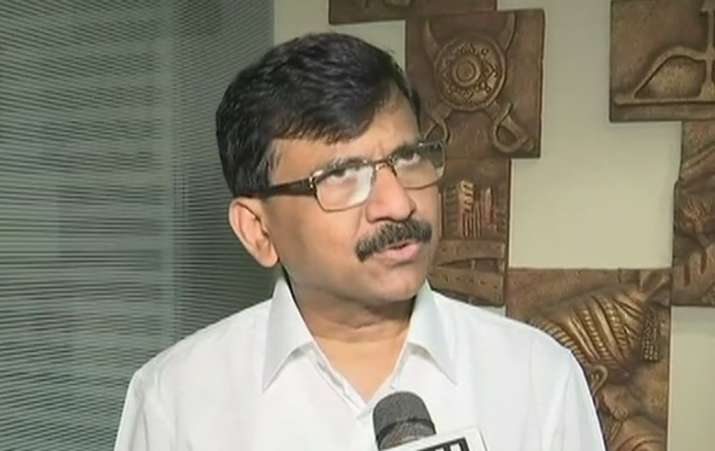 Less than 24 hours after Bharatiya Janata Party (BJP) chief Amit Shah met Shiv Sena supremo Uddhav Thackeray in Mumbai, the Sena on Thursday made it clear that it will contest the 2019 Lok Sabha elections alone, thus ruling out any truce between the two warring allies of the NDA.
Meeting with BJP will not affect its decision (of fighting elections alone), said Shiv Sena leader Sanjay Raut.
"We know what the agenda of Amit Shah ji is but Shiv Sena has passed a resolution that we'll contest all upcoming elections on our own. There will be no change in that resolution," Sanjay Raut said, reported ANI.
Earlier, there were indications that Sena may give support to the BJP in the upcoming 2019 General Elections.
The meeting between two leaders took place on Wednesday night. The exact details of the nearly 2-hour-long closed-door meeting weren't available. However, insiders said that Thackeray complained about a few state BJP leaders. 
CM Devendra Fadnavis was the only one allowed inside the meeting room at Uddhav Thackeray's house 'Matoshree'.
According to the BJP, the meeting was in connection with its Sampark for Samarthan (contact for support) campaign being led by the party president in the run-up to next year's Lok Sabha polls.  
The meeting assumes significance as the BJP and the Shiv Sena have been bickering despite being allies.
The two allies contested the May 28 bypoll to Palghar Lok Sabha constituency of Maharashtra separately and engaged in a bitter campaign against each other.  
During the poll campaign, the Shiv Sena repeatedly attacked Prime Minister Narendra Modi. After facing defeat in the Palghar bypoll at the hands of the BJP, the Shiv Sena labelled the ally party as its "biggest political enemy".