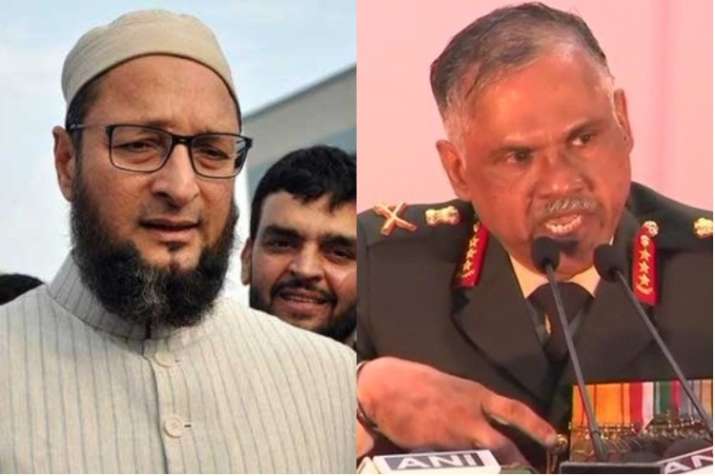 A day after AIMIM chief Asaduddin Owaisi referred to five Sunjuwan martyrs as Muslims, Army responded by refusing to engage in the communal behaviour. 
Owaisi had said that no one can question the patriotism of Muslims as six out of five martyrs at Sunjuwan were Muslims and Kashmiris. 
In response, Northern Army Commander Lieutenant General Devraj Anbu said, "We don't communalise; those making statements don't know the Army well," without naming the Hyderabad MP. 
Addressing a press conference in Jammu's Udhampur, Lieutenant General Devraj Anbu said,  "Anyone who picks up an arm and is against the state is a terrorist and we'll deal with him."
On Tuesday, Owaisi had slammed those who question the patriotism of Muslims as he referred to five Armymen from Kashmir who laid down their lives fighting Pakistani terrorists at Sunjuwan in Jammu. 
The so-called "9 pm" nationalists (those who appear in prime time tv debates) question the nationalism of Muslims and Kashmiri Muslims, Owaisi said.
"In this (Sunjuwan attack) incident, five Kashmiri Muslims have laid down their lives. Why aren't you talking about it? This is a reminder to all those nationalists who question my integrity and the love for this country," the AIMIM chief said. 
He said, "This (terror attack) is not the first incident which has happened in Sunjuwan. Earlier, in 2003, terrorists had killed our soldiers in Sunjuwan." A group of Pakistan-based JeM terrorists had struck the Sunjuwan military camp in Jammu early on Saturday, killing seven people. 
"We have not learnt lessons from Uri, Pathankot and Nagrota (terror attacks)... we would like to know from the BJP government where the responsibility lies now?" Owaisi asked.  He wondered if the attack on the Army camp was a failure of the Intelligence Bureau and said lessons must be learnt and responsibility fixed as this a "continuous pattern" which has to end. 
Taking a dig at Prime Minister Narendra Modi over his foreign tours, the AIMIM chief said, "I am sure he is free now after his recent foreign tours. He is yet to tweet on this attack. What is happening to the talks of our NSA (national security advisor) and the Pakistan NSA which took place in Bangkok." 
Referring to the Sunjuwan terror attack, Owaisi said the "heinous act was committed by terrorists who came from a neighbouring country and no one can deny that".
"I condemn this attack. But we also have to know what are the answers from this government," he said.
To a question on Jammu and Kashmir Chief Minister Mehbooba Mufti making a fresh pitch for dialogue between India and Pakistan, Owaisi said, "It is for the BJP to say because you (BJP) are supporting Mufti. Your own supported CM is saying talks should happen."
"I want to know from the Union government headed by Prime Minister Modi what is your opinion on this," he said.
(With inputs from PTI)