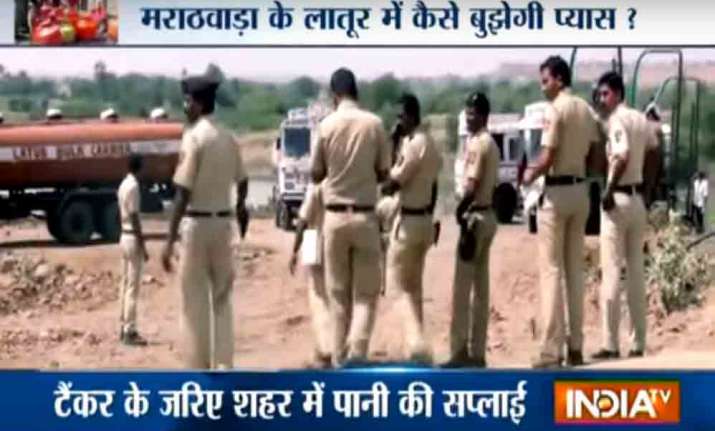 Mumbai: The imposition of Section 144 in Latur by authorities in a bid to avoid violence and escalation of a law and order situation has thrown normal life completely out of gear. Authorities in drought-hit Latur have imposed an order prohibiting the gathering of more than five persons in areas around 20 water storage tanks until May 31 to avoid any possible violence over water.
There was a time when Latur was an educational hub but now it has turned in to a hub of water crisis.
People across all ages were seen struggling to fill their utensils. Some even used vehicles to take filling cans to their doorsteps.
People have to undergo long waits for their turn to fill their tanks. Sometime it takes a full night to wait for their chance so that they can fill their cans.
The District Collector's direction under Section 144 of the Criminal Procedure Code comes as a preventive measure to tackle possible violence over water around the Latur civic body-run tanks, an official said.
The official said the notified places include all tanker-filling points, public wells, tanker-plying routes and storage tanks in the district.
The city which has population of nearly 5,000,00, has a daily requirement of 20 million litres per day but it has been receiving water only once a month.
The district administration has stepped up and patrolling through police personnel to avoid illegal lifting of water.
Pandurang Pole, Latur district's collector said that the situation was under control "It (Section 144) has been made effective from March 11 and will be in place till April 1. Imposition of Section 144 is a prohibitory order to regulate water filling alt the six water treatment plants. The decision in this regard was taken after some members affiliated to political party tried to put road blocks during the water filling."
(With inputs from PTI)
Watch Video: