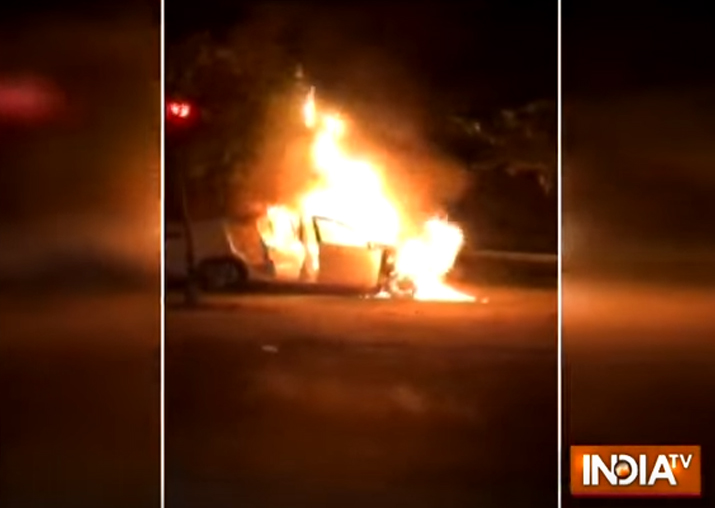 A parked car near Noida' Sector 15 today burst into flames. As per the reports, the vehicle was a Hyundai Verna. 
As soon as police learnt about the incident, they rushed to the sport and evacuated the area.
Initially, locals came with buckets to douse the flames, before fire officials rushed to the spot and took control of the situation.
An eyewitness said that the engine of the parked car parked burst into flames suddenly. He added that there were no occupants in the vehicle when its engine caught fire.
No one was injured in the incident.
Watch video here: