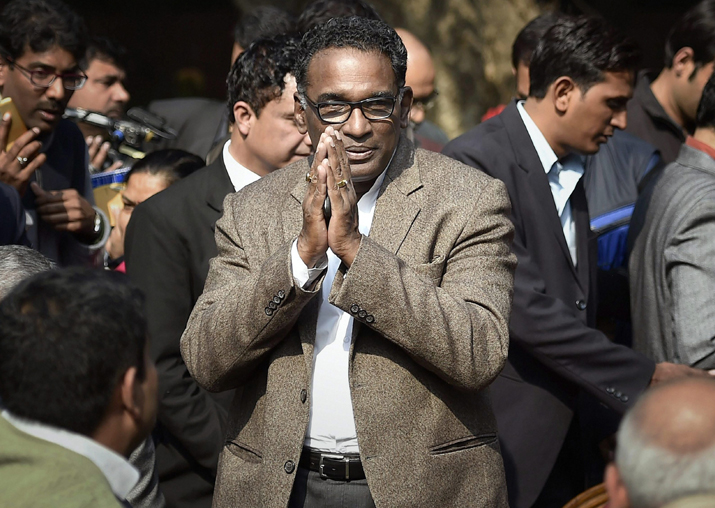 In an "extraordinary" event in the history of Indian judiciary, four senior sitting judges of the Supreme Court on Friday met the media to allege that the administration of the country's top court was not in order.
"Unfortunately our efforts have failed in convincing the Chief Justice of India to take steps to protect this institution," Justice J. Chelameswar-- the No.2 in the apex court hierarchy -- said at a hurriedly called press conference at his residence.
Flanked by Justices Ranjan Gogoi, Kurien Joseph and Madan B. Lokur, he said the four of them were convinced that "for the survival of democracy an impartial judge and justices are needed". 
Watch the Press Conference Video here:
WATCH VIDEO: The administration of the Supreme Court is not in order, says Justice J Chelameswar
WATCH VIDEO: Four judges of Supreme Court address media, here are the key points