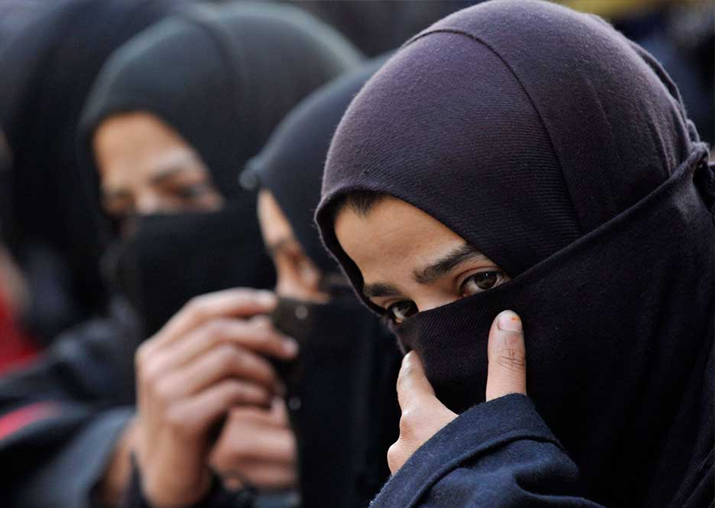 The Lok Sabha today passed a bill that criminalises instant divorce with three years of imprisonment for Muslim husbands. The bill -- The Muslim Women (Protection of Rights on Marriage) Bill, 2017 , was introduced by Law Minister Ravi Shankar Prasad in the House.
The bill was passed by a voice vote after the government rejected an overwhelming demand from the Opposition to refer the legislation to a Standing Committee for detailed consideration.
During the course of debate, Prasad said that the issue was not of religion or faith but of "gender justice and gender equality" and appealed to all the parties to rise above political considerations and politics of votebank. 
"Women are seeing that justice will be done to them. Let us speak in one voice that we are for gender justice and gender equity and pass the Bill unanimously," Prasad said.
Giving an emotional touch to the party's support to the Muslim women on Triple Talaq issue, BJP MP Meenakshi Lekhi said that women of the Muslim community have nothing to worry about when they have a brother like Prime Minister Narendra Modi.
"I want to say this to all Muslim women that when they have a brother like Narendra Modi, they do not need to be afraid of anyone," she said.
Union Minister MJ Akbar questioned the credibility of All India Muslim Personal Law Board saying, "Who chose them to be community representatives?"
He said that the slogan 'Islam khatre mein hai (Islam is in danger)' was used before independence to divide India and is now being used to divide society.
AIMIM MP Asaduddin Owaisi said that those who marry and abandon their wives should be punished and the government should bring a law to this effect. 
"If at all you want to bring a law, then make a law that if a person marries and abandons his wife, he should be punished," Owaisi, who restrained from naming anyone, said.
Terming the Muslim Women (Protection of Rights and Marriage) Bill a "bad law", the Hyderabad MP contended it would prove another handle for the abuse of Muslim women. He said the word "talaq" was a "verbal abuse" and hence should be dealt with under the Domestic Violence Act.
Earlier in August, the Supreme Court had ruled that the practice of triple talaq is "void", "illegal" and "unconstitutional".
As many as 22 Muslim countries have banned the triple talaq.