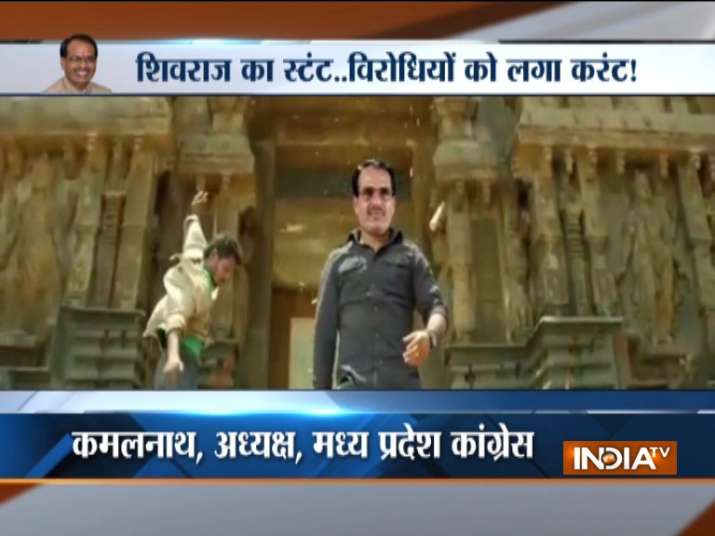 A spoof video depicting Madhya Pradesh Chief Minister Shivraj Singh Chouhan as a super-hero and Congress leaders as villains has gone viral on social media.
In the video, the Madhya Pradesh chief minister is seen as doing stunts and taking on the opponents, He is shown as the son of a farmer and a super-hero who never surrenders to his opponents.
The BJP has distanced itself from the video with Chouhan himself refusing to react to it.
The Congress, on the other hand, has taken offence to the video and approached the cyber cell seeking appropriate action in this matter.
Watch: Shivraj Singh Chouhan's spoof video goes viral