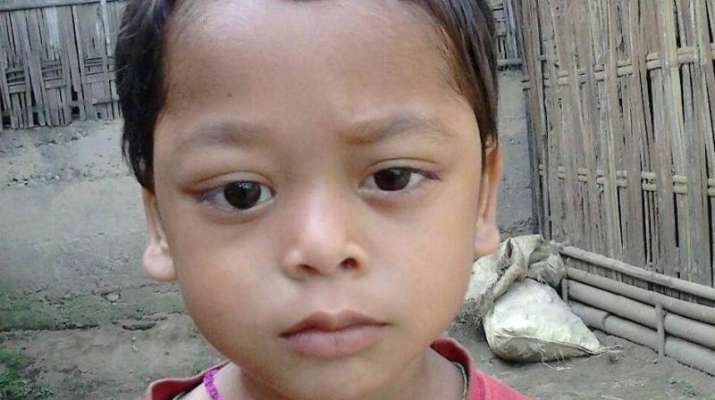 In an unfortunate and bizarre incident that has even left doctors baffled, a four-year-old boy from Assam has lost his vision due to a rare condition which causes bleeding in his eyes, as they eventually pop out. 
The boy, named Sagar Dorji, hails from from Lakhimpur in Assam and has developed this condition recently and doctors in the area are yet to ascertain the condition that the boy is suffering from. 
Unable to know the reason behind their son's condition, the little boy's family is devastated. However, what is further adding to their woes is the fact that they cannot afford to pay for the needed tests.
"The required tests would cost around Rs 12000, but I don't have money to fund that," the boy's 35-year-old father Pratim Dorji, who works as a labourer, told Daily Mail. 
The problem started three months ago when the boy had swelling in his eyes which looked like a bloodshot. This was followed by his eyes coming out of the socket and bleeding, as the blood would form a clot over the eyes and dry up, unlike other cases of bleeding eyes.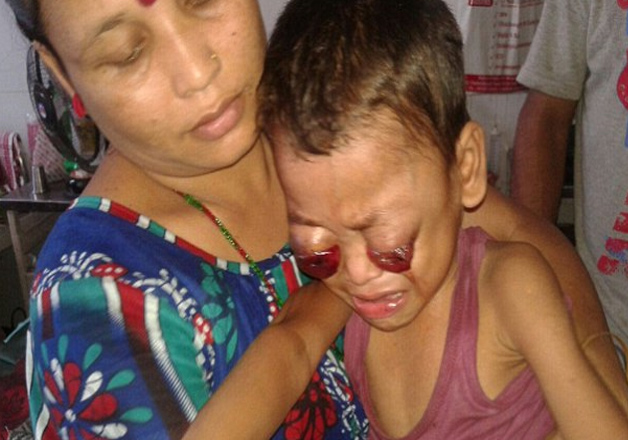 Sagar has now been shifted to a state-run facility for further treatment, but doctors need to perform more tests to detect the problem, which his father can't pay for. 
Although, doctors have refused to say anything about his condition, his father expressed dissatisfaction at the treatment as there has been no improvement. Unfortunately, the parent are left with little options as they cannot pay for better treatment in Mumbai or Delhi.
Biswajit Barman, an activist raising money for Sagar's treatment, has now requested the intervention of the state government. 
"I have also requested the Government to intervene and help this child before it is too late. I am also a father; I can feel what Sagar's father must be going through," he said.
 More details about contributing are available on a Facebook page for Sagar.
Sagar's mother Kusum also made a desperate appeal for saving her child, by asking people to help them financially . She said, "I don't know whose curse has fallen upon us."
The helplessness of the parents that this shocking incident has put out in the open also acts as a grim reminder of India's pathetic state of access to decent healthcare in India. 
It is nothing short of an irony that India, which boasts of being among the world's fastest economies, has a child whose parents are left helpless for want of all but Rs 12,000 just to understand the reason behind their child's pain and agony.