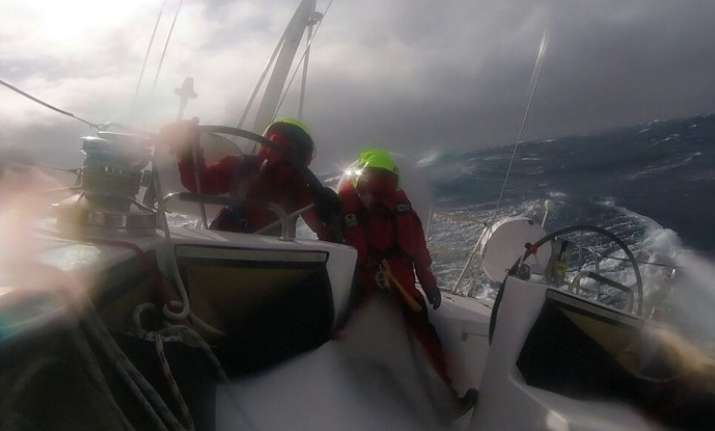 In a new video that has been shared by the Indian Navy, first all-women sailing crew onboard INSV Tarini can be seen braving a storm over the Pacific Ocean. The storm struck as the crew was enroute the Falkland Islands.
In this one-minute-long video, the all-women crew can be seen fiercely battling the storm and rain and swaying the INSV Tarini through the turbulent weather.
Meanwhile, Indian Navy's official Twitter handle said that the vessel was making steady progress even in the face of inclement weather conditions.
The crew under Lieutenant Commander Vartika Joshi had left from Goa for their historic journey in September last year.