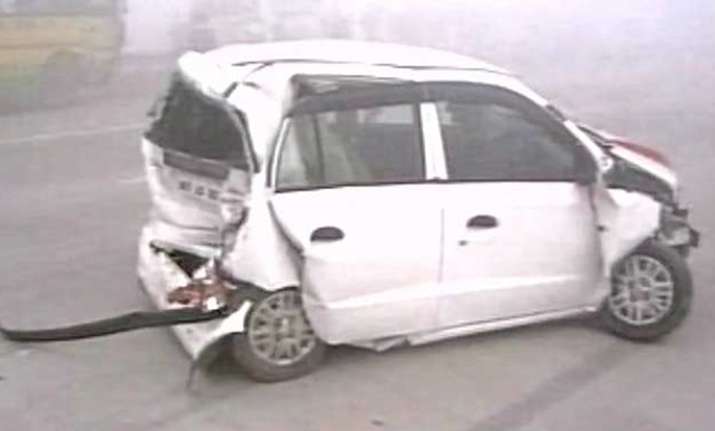 About 20 vehicles piled-up at the Yamuna Epressway in Mathura due to dense fog, officials said, adding that several people were hurt in the incident that took place early this morning.
Smoke from firecrackers burst on Diwali festival on the weekend has clogged the air and reduced visibility to near zero in the capital and nearby areas over the past few days.
According to a TOI report, the air quality index at 4 pm on November 2 was 432, in the "severe" category, while the index on October 31 (post Diwali) was 445.
According to MET department, Wednesday's visibility was poorer than in November 2012, when the city had the worst smog (for the month) in recent years.
Scientists at air quality monitoring agencies said that the very high levels of pollution were due to the cumulative impact of crop residue burning in neighbouring states and pollutants emitted on Diwali, which were still lingering in the air.
The 165-km-long Yamuna Expressway, which connects Noida near Delhi and Agra, has seen similar accidents in the past because of fog.