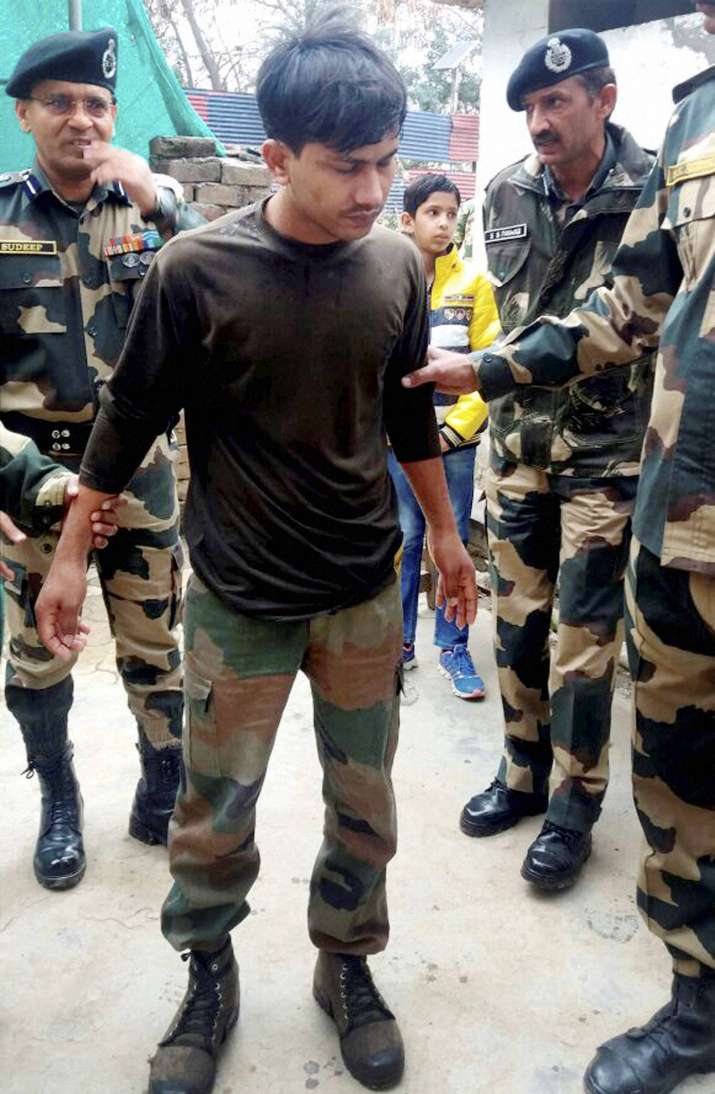 Chandu Chavan, the Indian soldier who who was returned by Pakistan four months after he inadvertently crossed the Line of Control, was brutally tortured and regularly injected with drugs during his captivity.
"Chandu told us that he was beaten and tortured severely by the Pakistani soldiers during his captivity. They used to inject some drugs into his body regularly. They were quite persistent while trying to get details about his reason for crossing the Line of Control (LoC)," Chavan's brother Bhushan, who is also an army jawan posted at Jamnagar in Gujarat, told Times of India.
"Besides, they were trying to get information about the creation of the Indian Army's base along the LoC in Jammu and Kashmir," Bhusan added.
The 22-year-old met his family members including his brother Bhushan, his grandfather Dhondhu and sister's husband Chetan Patil at a military hospital in Amritsar.
Bhushan said his brother has multiple injuries on his body, especially on the fingers of his right hand. 
"He also has minor injuries on his face and is struggling to walk. He told us that he could not remember many things clearly due to the effect of the drugs. They also did not give him adequate food," he said.
Earlier, it was reported that Chavan barely managed to walk when he was handed over to Indian army officials by Pakistan.
"He was like a child who has been lost. It took him several hours to realise he was back home in India. He needed help even to walk,'' an army official had told Hindustan Times.
"He was incoherent when he returned. The process of debriefing has only just begun and he will also be taken back to his unit in Poonch as part of the inquiry." he had said.
Chavan was posted on the LoC in the Poonch sector of Jammu and Kashmir and crossed over the LoC on the day India conducted surgical strikes at terror launch pads in PoK.