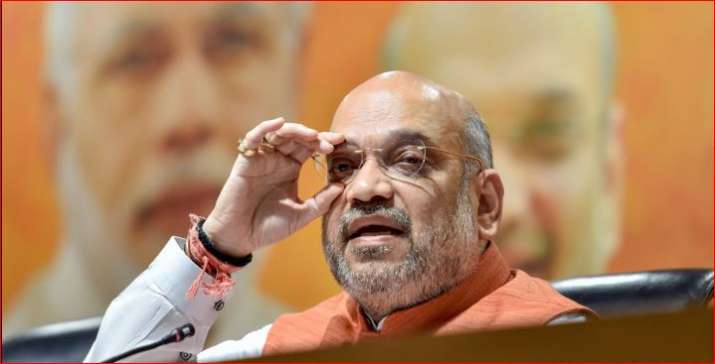 Outlining the Modi government's approach towards tackling threats emanating from across the western border, BJP President Amit Shah on Saturday said that though the Narendra Modi-led government has "zero tolerance" towards national security,  a war with Pakistan is the last option.
Shah made the remarks while talking to media persons on the completion of four years of the NDA government. 
"We have zero tolerance for national security. The maximum number of militants have been killed in the state in last four years of our government. War with Pakistan is the last option," Amit Shah said.
The BJP president was replying to a question over the repeated ceasefire violations by the Pakistan on the international border and the Line of Control in Jammu and Kashmir and whether war with Pakistan was an option.
When asked about the Congress President Rahul Gandhi attacking the National Democratic Alliance (NDA) government in his report card, Shah said, "What do you expect from the opposition?"
"I have given the facts and figures of the works of the (Narendra) Modi government in last four years. And we are ready to debate on the basis of the these facts and figures with them on any platform," he said.
Watch Video: PM ended politics of appeasement, says Amit Shah
(With IANS inputs)