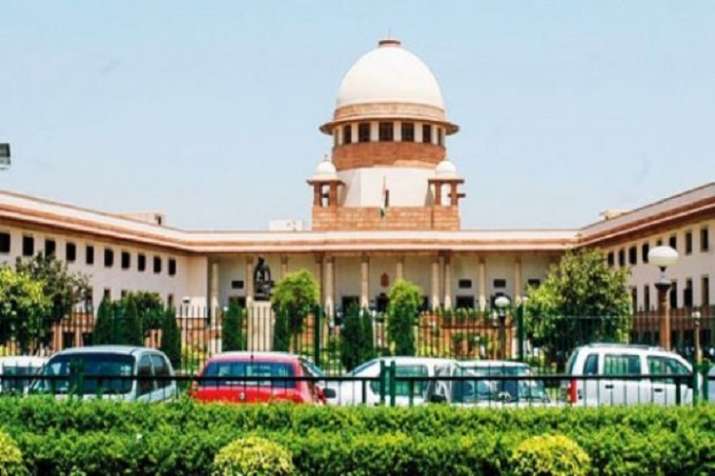 Voters have the right to know the background of candidates, the Supreme Court observed on Tuesday. The Election Commission could be asked to direct political parties to ensure that those facing criminal charges do not contest on their tickets using their poll symbols, said the top court.
Judgement on a clutch of petitions was reserved by a five-judge constitution bench headed by Chief Justice Dipak Misra after the Centre concluded the arguments.
The observation of the right of voters to know about the antecedents of candidates was made in view of strong opposition from the Centre, that the judiciary should not venture into the legislative arena by creating a pre-condition which would adversely affect the right of the candidates to participate in polls.
Responding to a suggestion by the bench, that those facing criminal charges would be free to contest however cannot do so on party ticket using the party election symbol, Attorney General KK Venugopal representing the Centre said, "the intention of the Lordships is laudable. But the question is whether the court can do it. The answer is 'no".
The Supreme Court is dealing on whether a legislator facing criminal trial can be disqualified at the stage of framing of charges in a case. Presently, lawmakers are barred at the time of conviction.
The bench had said "voters have the right to know the candidates. A party can allow a person to contest on its ticket. But a person cannot contest on its ticket if he discloses the criminal antecedent."
This direction may be given by the Election Commission to the political parties, it added.
Senior advocate Meenakshi Arora, appearing for the poll panel, took a view which was apparently opposite to the Centre and said the recommendations for decriminalising politics were made by the Election Commission and the Law Commission way back in 1997 and 1998, but no action was taken on them.
She exhorted the court to issue the direction in the matter besides asking Parliament to make the suitable law.
"We cannot comment on Parliament," the bench said, while reserving the order.