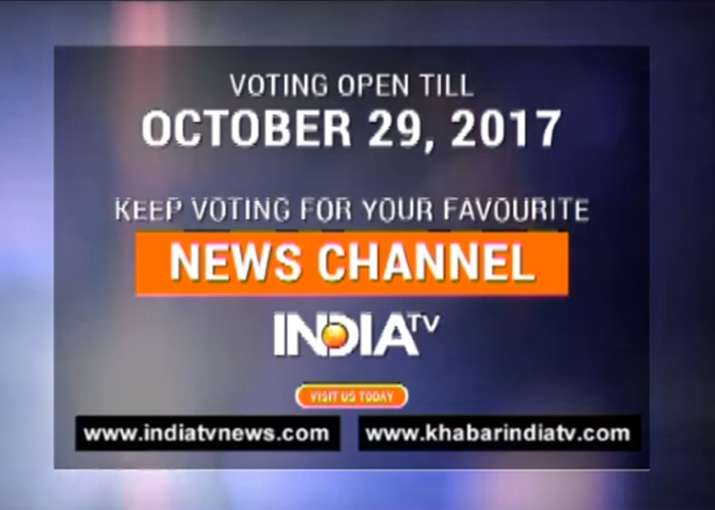 It's time! Yes... The time has come... 
Now you have a chance to vote for your favourite Hindi News Channel India TV and help it become the nation's best Hindi news channel at the Indian Television Academy (ITA) Awards 2017. 
How to vote
1. Log on to India TV's news website http://www.indiatvnews.com/
2. You will see a ITA-India TV banner in the right nav on website homepage 
3. Click on the banner
4. It opens in a new page of ITA Award categories 
5. You will see a category for Best News Channel Hindi
6. Go to the options in the category, and select India TV in the list
7. Now, you need to fill your details at the bottom of the page 
8. Put the captcha code as shown on the page in the box given next to it 
9. Click to accept the 'Terms and Conditions'
10. Click on 'Vote' to complete the voting process 
Vote by SMS
You can also vote for your favourite Hindi news channel India TV by SMS also. 
For this, just type ITA <SPACE> 5019 and send it to 57575.
Watch Video to know the voting process