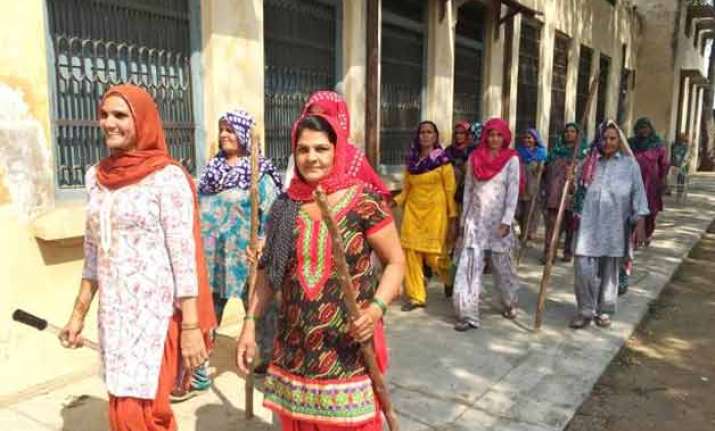 Rohtak: To stop cheating during the board examinations of classes 10 and 12, sarpanch Sunita of Dhanana village in Bhiwani district has taken charge, along with other women to guard the examination centre.
Armed with wooden sticks, womenfolk of Dhanana village headed by sarpanch Sunita took charge of the examination centres to guard the examination centre to check copying.
Sunita said village men had taken up the stick for reservation, but they took it up for a good cause
She added, "Students may pass the exams by cheating, but they would not be able to make a career in future. They may remain unemployed in future if they cheat now and I don't want the children of my village to be unemployed." Supporting Sunita, other women too came in to make the examination cheating-free.
Nihal Singh, principal of the government senior secondary school in Dhanana, said the women's initiative would not only help check cheating during the examination session but also set an example for others.
A member of the flying commission, Bahadur Singh, appreciated the women for taking up the cause so seriously and easing their pressure in maintaining the decorum.
Earlier also Sunita had received appreciation from the administration  for her weekly cleanliness campaign in the village.
She was honoured by the district administration for including the other local residents in cleaning the village on every Sunday.