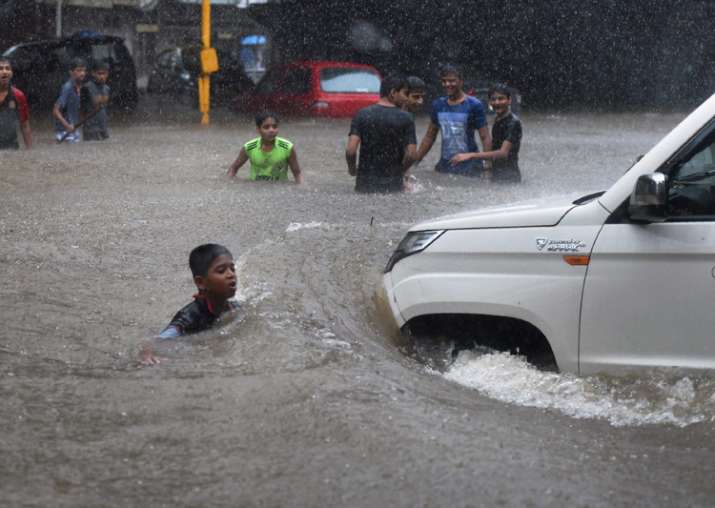 Mumbai, country's financial capital has been reeling under the impact of heavy rains from last three days. So far, five people have lost their lives due to incessant rants that have cause flooding in the city. The MeT department, on the other hand, has issued warning that heavy rains are likely to lash the coastal regions of Maharashtra and Gujarat in next 24 to 48 hours. 
The cash-rich Brihanmumbai Municipal Corporation (BMC), which is ruled by the Shiv Sena and BJP, has claimed that civic body officials are on the roads for ensuring that the situation did not 'go out of hand'. 
It is said that the heavy downpour reminded the megapolis of the cloudburst on July 26, 2005, when there was about 950 mm rainfall in 24 hours. The MeT department said that torrential rains pounded the metropolis throughout the day yesterday with the city recording a whopping 298 mm of rainfall, 

the highest in a day in August since 1997. 
According to police, separate incidents of house collapse were reported in suburban Vikroli in the wake of torrential rains. The deceased persons include two children. 
The government has declared public holiday at all educational institutions and government offices. Several private companies have also declared holiday today with few of them asking employees to work from home. Maharashtra Chief Minister Devendra Fadnavis too has advised people to stay back home unless there is an emergency.